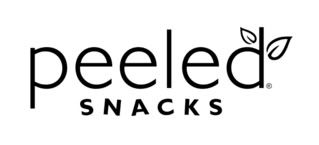 Hi everyone! So my next review and giveaway is for
Peeled Snacks
. Peeled Snacks are these super delicious dried fruit type snacks that are organic and all-natural. This is what they say on the Peeled Snack website:
"At Peeled Snacks, we believe snacking should be a satisfying part of life. To put the enjoyment back in snacking, we have taken the mystery out of it! Peeled Snacks are made with organic and all-natural ingredients with no sugar or oil added. Peeled Snacks provides a healthy way to enjoy delicious, wholesome foods in the form of tasty snacks that energize our minds and bodies, naturally."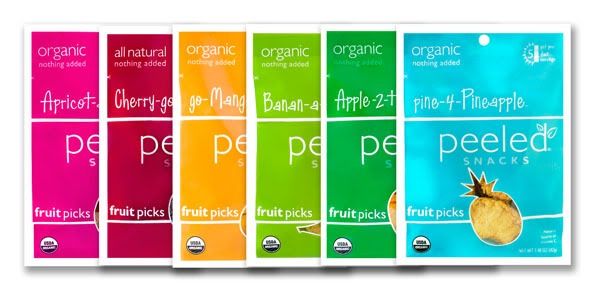 The flavors I received were:
Cherry-go-round
Apple-2-the-core
Pine-4-pineapple
Apricot-a-lot
Banan-a-peel
They actually sell these snacks at my school but I've never tried them before, man am I going to start buying them now. These snacks were so good! The only disappointing thing was that there wasn't more! Because these snacks were so delicious and addicting. The ingredients to these snacks are really complicated though. For the cherry-go-round their ingredients are cherries, for apple-2-the-core its apples, pine-4 pineapple its pineapples, for apricot-a-lot its apricots, and for banan-a-peel its bananas. Yeah seriously, that's all the ingredients in them, no extra sugar or anything artificial.
My favorite was actually Apricot-a-lot. I've never had an apricot before but I really want to try them now because the Peeled Snacks version of them were sooo sweet and delicious I loved them. I also loved Apple-2-the-core, the apple slices were soft and delicious. Overall though it was very hard to pick favorites because all of the flavors were sooo good. I really want to try the fruit and nut variations they have now.
They're great snacks to have when you're getting a little hungry but want to hold out for lunch or dinner, they're just a little kick of deliciousness to hold of your hunger a little longer. Instead of grabbing for that chocolate bar or potato chips you guys should definitely try these. They're like candy too but healthy and all-natural. Awesome!
Buy It!
These babies definitely aren't to find. They're now being sold at Starbucks as well as Bloomingdale's, Whole Foods, Nordstroms, Marriott Hotels and more! Still can't find them? Try the
Store Locator
on the website. Or just order them online from
Peeled Snacks's website
.
Win It!
ONE winner will receive prize pack of
Peeled Snacks
Organic Fruit Picks Variety Pack!
1. Go to
Peeled Snack's website
and tell me what flavor you would like to try.
Please answer this question or else your comment will not count! You must do this first or future entries will not be counted.
(1 entry)
BONUS ENTRIES
2. Follow Peeled Snacks on Twitter.
(1 entry)
3.
Become a fan of Peeled Snacks on Facebook.
(1 entry)
4. Subscribe by Email and Confirm that Subscription (1 entry)
5. Follow StarIMPULSE on Blogger. (1 entry)
6. Follow me on Twitter. (1 entry)
7. Tweet about this giveaway and send me a direct link to that tweet, you can do this once a day. (1 entry per day)
8. Subscribe to my YouTube channel. (1 entry)
9. Add my StarIMPULSE button to your sidebar and send me think link to your blog so I can see it. (1 entry)
10. Add StarIMPULSE to your blogroll (using my URL), with a link back to me! (1 entry)
ONE winner will be chosen on April 23, 2010 at 8:15pm (EST) and then will be emailed.
Alternate winners will be chosen if winner does not respond after 48 hours. This contest is only open to all US Residents. Thank you and good luck!
Disclaimer-
I was provided a product in exchange for my review.
You can read more about my blog policies in my disclaimer.
IF YOU DO NOT CORRECTLY ANSWER MY CONTEST QUESTION, YOUR COMMENT WILL BE IMMEDIATELY REJECTED.