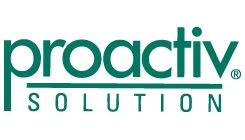 Hi guys! So my next review is for a very popular acne repairing system called Proactiv. You've seen the infomercials and ads, but does it work for real? Or is it about as that stupid pet filer thing that doesn't work at all. Well, I received a kit of Proactiv to text out and let me tell you my results.
I received the whole travel-sized kit in the mail: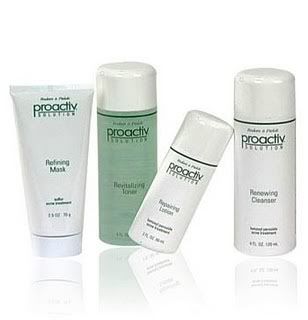 Renewing Cleanser
Revitalizing Toner
Repairing Lotion
Refining Mask
To be honest, I've been using Proactiv for years. I'm just very lazy with it and only use it sometimes and that of course doesn't help my blemishes. But when I do use Proactiv twice a day consecutively my skin dries out. But typicially everytime I stick with it my blemishes do go away, that's why I keep coming back to Proactiv. If it never worked I'd try a different brand, but it always does. This time I decided to test it out by just doing once a day and see what happens because when I overdo it my skin dries out. And my skin did clear up and no new pimples popped up, which was great.
My favorite product is the Refining Mask, I really like how you don't have to use it everyday, I typicallly use it at night for a bit. You dab some on some problem areas, wait 10 minutes and wash it off. I feel like this little handy mask helps a lot with getting rid of pimples faster.
Proactiv is great for everyone too, you don't have to be too old or young to use it. I believe I was around 15 maybe 16 when I started using it and I'm 22 now and I still use it, that's how great of a product is. If you have a problem with acne, whether you're 15 or 50 this will work for you.
Proactiv is actually better than ever with it's newest version. As the website says:
"New Proactiv contains our exclusive micro-crystal benzoyl peroxide (BPO) in Step 1: Renewing Cleanser and Step 3: Repairing Treatment. This new BPO is refined to be small enough to gently slide into pores and clear acne. The New micro-crystals are designed to penetrate the pores fast and start killing acne on contact. It works within the skin, not just on the surface. With the addition of the micro-crystal benzoyl peroxide, New Proactiv is simply gentler and faster acting."
Another plus is that Proactiv just won the Teen Vogue Reader's Choice Beauty Awards for Best Acne Treatment.
If you don't believe me, listen to Katy Perry:
Buy It!
Head on over to
Proactiv.com
and order a system. Or find a Kiosk near you that sells them with the
Kiosk Locator
. Definitely try it out guys, it's worth it.
Disclaimer-
I was provided a product in exchange for my review.
You can read more about my blog policies in my disclaimer.