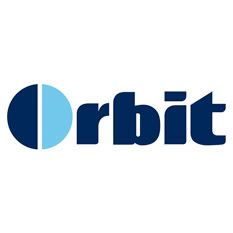 Hey guys! So my next review is for
Orbit gum
! I was lucky enough to be sent a few packs of Orbit gum in the mail thanks to
BzzAgent
. BzzAgent is a great Word of Mouth community that you guys should definitely check out. I was sent some Orbit gum because they redesigned their new packages and have very fun, very cool retro styles to them!
The flavors I received were:
Bubblemint
Sweet mint
Spearmint
Wintermint
Peppermint

I'm not a big gum chewer but if I do chew it the gum I go to first is Orbit. I have a huge pack I got from Costco for Christmas, and yeah, I'm a big fan so I was super excited to receive five free packs. Yummm.
Orbit is actually coming out with 36 new retro-style packaging and I think it's really cool, it definitely fits their brand and whole style of Orbit. With the commericials you definitely get that retro feel, especially how the Orbit lady is always dressed and the setting of each commercial seems just very 60's, crazy wallpapery, Blast to the Past (the Brendan Fraser movie, haha)-ish, at least they do to me. So it was a great idea for them to carry this retro feeling onto the actual product and have this retro packaging. I love it because of the style and also because it makes the gum stick out from other competitor gums. It's loud in a good way and makes you want the gum more.
Plus, let's be honest, this gum is delicious. Like I said before, I love it, especially the Bubblemint, the Sweet Mint one I had never tried before and it was good too, my second favorite definitely. I prefer the sweeter flavors over the minty flavors, but that's just me. I was a little disappointed that they didn't send out some fancy flavors like the Pina Colada one but they stuck to their original flavors and I'm okay with that. I'm okay with whatever they send out because I love Orbit.
Definitely check out these new styles and keep on chewing Orbit, it still has the same great taste but has cooler packaging! :)
Buy It!
Head on over to practically any grocery store, deli, supermarket, etc near you, it's Orbit! It's practically anywhere! :)