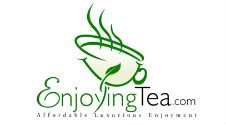 Hey everyone! So my next review is for
Enjoying Tea
. Enjoying Tea is a great website that sells tea anything from tea pots to tea cups to -- duh -- actual tea! It's a great website for tea lovers because there is sooo much to choose from. I received the Top Seller Tea Sampler and the Smart Tea Maker.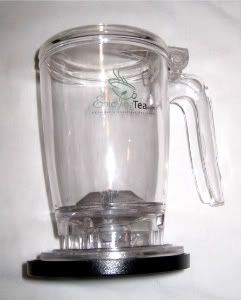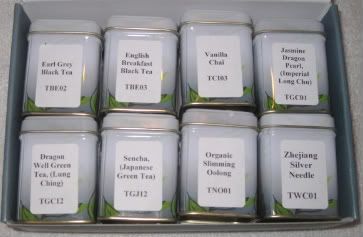 Well I really, really did enjoy their tea! Get it? Haha.
The flavors I received are:
Earl Grey Black Tea
English Breakfast Black Tea
Vanilla Chai
Jasmine Dragon Pearl, (Imperial Long Chu)
Dragon Well Green Tea, (Lung Ching)
Sencha, (Japanese Green Tea)
Organic Slimming Oolong Tea
Zhejiang Silver Needle, (Zhejiang Bai Hao Yinzhen)
Now believe me, I was very skeptical with these teas especially because a load of them were Japanese. Not that I have a problem with Japanese tea it is just that I've never had it before. So it was a mixture of excitement but also skeptism. But actually, they were all pretty delicious! Some weren't as flavorful as others, I particularly like lots of flavor, but the non-flavorful ones were great for my mom. She likes tea like that. My favorites were the Vanilla Chai (just because I love any type of Vanilla Chai and it was soooo good) and I actually really liked the Organic Slimming Oolong Tea. It wasn't sweet and not super strong but had a super nice taste to it and hey it helps if it makes me slimmer! Haha. But I loved the variety of shapes and sizes these teas came in some were little balls, others were little leaves, others were like little bunches, it was really cool and kind of intrigued me. I never really thought of tea in any other shapes but leaves, you know?
But I did love the variety of teas and how some high concentrations of polyphenols which are antioxidants that help fight against cancer-causing radicals and heart disease, like the Zhejiang Silver Needle. While others like the green teas if you drink them regularly you'll have a lower chance of getting cancer or developing heart diseases. Pretty awesome, why do people drink coffee still anyway when tea is so much better for you? Just kidding, I do like me some coffee too sometimes.
After being sent a Smart Tea Maker and trying it I noticed there was something wrong with it, which I wrote about in my previous review. Enjoying Tea contacted me saying they were sorry about my Smart Tea Maker and they it must've broke during the shipping so they'll resend me a new one. I received another and this one actually works perfectly! The tea maker has a little plastic thing it stands on and a black thing that the entire tea maker stands on. You pour the tea into the tea maker while it stands on the black thing, when you're ready to put it in a cup you put it over a cup and push the plastic thing down and out comes the tea, but once you stop pushing the tea stops coming out. It's super easy to use, and definitely not a fail for Enjoying Tea. At a very reasonable $12.98 it is totally worth it. It's even more worth it to purchase from a company that is so willing to give their customers the best experience that they would reship out a product immediately if the customer has issues with their product.
Great company and definitely worth checking out, especially if you're a tea lover!
Buy It!
Head on over to
Enjoying Tea's website
and browse their awesome selection!
Disclaimer-
I was provided a product in exchange for my review.
You can read more about my blog policies in my disclaimer.