Hey everyone! So my next review is for
BH Cosmetics
. BH Cosmetics is a great company that has a wide variety of makeup palettes of blush, lip gloss, brushes, and tons and tons of eye shadows. I was lucky enough to try their
88 Color Cool Shimmer Eye Shadow Palette
.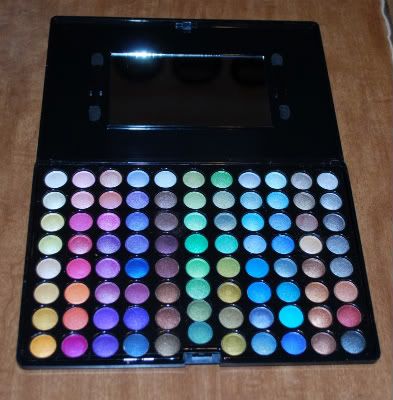 Look at all these colors! They're so beautiful. As the website says:
"A makeup artists' dream come true! Get inspired by the brilliance of the 88 Color Cool Shimmer eyeshadow palette. This vibrant eyeshadow palette has 88 highly pigmented colors. Get creative with a palette of smoldering grays and coppers. Sparkle with jewel tones like sapphires and emeralds. Included are complimentary colors, like bright pops of pink and orange for highlighting. Shine like a million bucks with our Cool Shimmer Palette."
You really do get inspired with this palette, I don't particularly wear eye shadow that often mainly because I only have a select few colors. But lately, since testing out this palette I've been using eye shadow more and more. I've been using a lot of the coppers and browns but just today I used a bright blue, it looked really lovely. Here's a picture of what I wore one night, please excuse my untweezed eyebrows, they don't look that bad in person just...up close...on film...hahaha, yeah.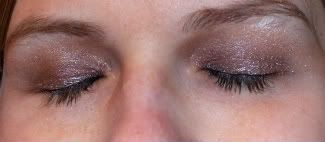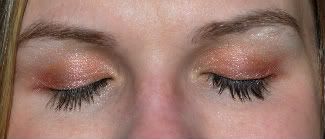 Palettes like this are just so great, whether you're new at makeup or an expert. All the colors give you a chance to experiment and have fun. So what if you mess up, just get some make up remover and try another color because you can do that with allll these colors.
When purchasing your product at BH Cosmetics you can expect the following: Exclusive formulation and ingredients (beware of cheap imitations), High quality pigmentation of colors, Original design and packaging, and No animal testing.
The palettes are reasonably priced too. This palette is $24.95, the 120 color palette is $29.95 which really isn't bad for alllll the colors you're getting. They also have fun makeup video tutorials on the website too!
Definitely check BH Cosmetics out, all the colors seriously inspire you to just go crazy on your face and experiment and create awesome looks. Whether you're a newbie or a pro, you will love all of their products.
Buy It!
Head on over to
BH Cosmetics's website
and browse their awesome selection, you definitely won't be disappointed!
Disclaimer-
I was provided a product in exchange for my review.
You can read more about my blog policies in my disclaimer.