Hey everyone! So my next review is for
Budget Gadgets
. Budget Gadgets is located in Shenzhen, China and is able to provide high quality products at a much more reasonable price than you will fine in locally. The company adds new gadgets to their store daily and you can find a wide variety of products to include watches, video game accessories, cell phone and camera accessories, ipod accessories, and more! While it may seem a little sketchy purchasing from a site that is based in China, I assure they're pretty legit and know what they're doing. I received a nice new iPod case to review.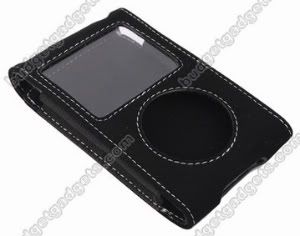 My old iPod case was getting a little too worn looking so I've been looking for a new one forever. Unfortunately for me, I have an iPod classic. What can I say? I hate touch screens. So I was super excited to find out Budget Gadget has one. Guess how much it costs...only $2.80!! Whaaat! I know right!
There is a negative, when I put it on my iPod the hole for the headphones and the hole for the hold/unhold button was wrong. You know how the hole for the headphones is usually a circle and the hold is a rectangle? Well it was switched around. But really, for $2.80 you can't go wrong. It's pretty solid too and comes with a wrist strap. Definitely pretty awesome!
The entire Budget Gadgets website is really awesome and filled with tons of gadgets and accessories sold at ridiculously awesome prices. They also have worldwide free shipping to any country no matter how far or what you buy which is really great. They also give away a lot of freebies to facebook fans. Ff you want to get updates on said discounts, freebies, specials at the first time then check out their facebook
here
. Definitely check out their website, it's worth a look, I might even go back there for some cell phone accessories and cases!
Buy It!
Head on over to
Budget Gadget's website
and browse their selection. Be sure to
follow them on twitter
, too!