Hey everyone! My next review is for
Back to the Roots
. Back to the Roots is a great company that sells grow your own mushroom kits.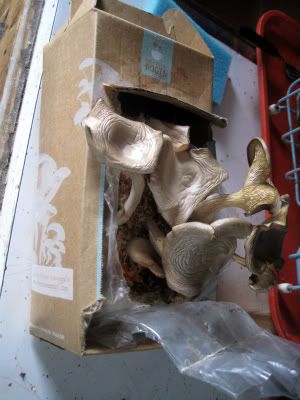 The Back to the Roots ' grow-at-home mushroom kit lets you grow up to 1 1/2 lbs of gourmet, tasty oyster mushrooms in as little as 10 days...right from the box!
I love mushrooms so I was pumped to try this, it took a lot of dedication and by dedication I mean like spraying water on it everyday, yeah it's pretty much that easy and they grow! It took a bit, I was worried that they weren't going to grow because it takes a few days to see something but then all of a sudden BAM these little dinky baby mushrooms just get bigger and bigger and grow wild!
We all know that mushrooms sometimes grow from gross stuff, I mean they are a fungus, but the soil inside this is 100% recycled coffee grounds - safe & sustainable.
I wasn't sure what to make with these so I just added them to my egg scramble thing, I put egg whites, avocados, cheese, mushrooms and salsa. A little bit of everything but I'm leaving tomorrow and gotta eat up all this excess food so it doesn't go bad, haha. Either way, it was a delicious breakfast!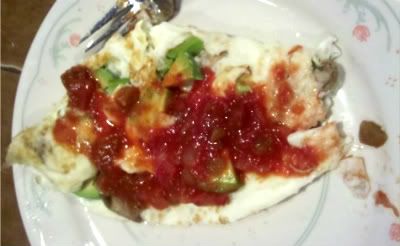 This was so fun and easy to use, plus you're kind of proud to eat these mushrooms because you grew them yourself. I mean you misted them everyday, that counts right? Hahaha. It's definitely fun, especially if you have kids or if you just love mushrooms like me!
Buy It!
Head on over to
Back to the Roots' website
and buy a kit of your own! Use the code
mushrooms4me10
and receive 10% off your order!