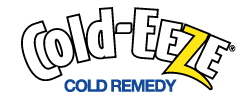 Hey everyone! My next review is for
Cold EEZE
. School is starting in a month and you know what that means, sickness! No but seriously, come fall and winter it's flu season and Cold EEZE is here to help you out. Cold EEZE is a great company that has awesome cold remedy lozenges. It's clinically proven to reduce the duration of the common cold, #1 pharmacist recommended, shortens your cold, and works fast.
I was sent their all natural lemon lime flavor to try out.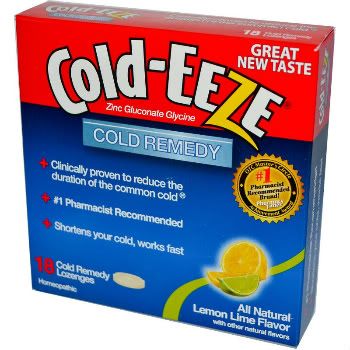 I'm a big advocate of Cold EEZE, come wintertime I always get sick for like a solid week and Cold EEZE really does help me out. They're my go-to lozenge. They always taste better than any others and I feel like you can feel them working more.
Cold EEZE's is a cold remedy family of lozenges clinically proven to significantly reduce the severity and duration of the common cold. Cold EEZE contains zinc gluconate glycine which scientists believe attacks the cold virus and blocks it from permeating the mucous membranes. Cold EEZE are sugar free tablets and are available in a variety of tasty flavors. My personal favorite is actually the lemon lime flavor because I always like lemon flavored things when I'm sick, I think my mind thinks the lemon helps more, haha.
They also have Kids EEZE for kids, perfect for the little ones going to school, it's a product that helps to relieve symptoms of not onlu colds but also for allergies and chest relief with it's soft chews. Kids EEZE are available in grape and strawberry flavors and serve as a portable and mess free way to travel, go to school, camp and more.
So whether your a kid or not, you get sick and you will definitely love Cold EEZE. They're delicious and work wonders, definitely check them out!
Buy It!
Head on over to
Cold EEZE's website
and click on their
where to buy
tab, click on your state, and they'll tell you a list of stores. They're sold at practically every drug store and grocery store near me.