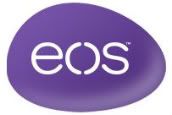 Hey everyone! So my next review is for
eos
. eos or Evolution of Smooth is a great body care company that sells a variety of lotions, balms, and creams. As the website says:
"Everything about eos – from our ingredients to the why-didn't-anyone-think-of-this-before packaging to the irresistible feel and scent of our lotions and creams and balms – is created to be pretty remarkable...and remarkably pretty."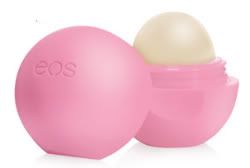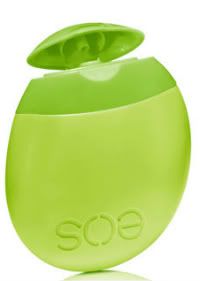 The products I was sent:
Strawberry Sorbet Smooth Sphere Lip Balm
Everyday Hand Lotion - Cucumber Scent
Recently I've been seeing so many people rock the eos lip balms so I was really intrigued in trying one out, now I know why everyone rants and raves about them -- they're awesome! I love the shape of them, just like the website says it is so pretty and cute. It's not too large of a sphere so it fits anywhere and you don't have to worry about it the wheely thing getting loose and the balm twisting up to far like most sticks. Plus the flavor, strawberry sorbet, is delicious! It's new and it's originally a limited edition 2011 summer flavor, whether or not they will be releasing more I'm not sure, but I hope they do! It's so much better than all the minty and boring flavors out now. It makes your lips feel great too! It's enriched with nourishing shea butter and soothing jojoba oil; petrolatum, paraben, and gluten free; not tested on animals; and 95% organic and natural. Definitely my new favorite lip balm, I'm addicted!
Another great thing about this specific lip balm, Strawberry Sorbet, is that for the month of October eos will donate 5% of the Strawberry Sorbet total US retail sales to research for the prevention and treatment of breast cancer. The money will fund programs at Memorial Sloan-Kettering Cancer Center.
The hand lotion is equally awesome. I absolutely love the pebble-shaped size of it! It's the perfect size for putting in your handbag or traveling with. I never understood those girls that carry around hand lotion or ask if you have hand lotion. Of course I don't you think I'm going to carry around a giant tube or even a baby tube and worry about it squeezing open and getting goo everywhere in my bag. My hands aren't that dry enough for that worry. But dang! This size is perfect! The case is hard enough and the lid is tight enough, there's no need to worry. Plus it's not huge, it's just perfect. It smells great too! It isn't greasy either and fast absorbing. It's loaded with great ingredients like aloe, oat, shea butter, and vitamins E and C. It's 97% natural; not tested on animals; dermatologist tested and hypoallergenic; and paraben free!
Overall, I love the eos brand and definitely plan on checking out their products, they're so unique and work wonderfully! Definitely check them out, you won't be disappointed!
Buy It!
Head on over to
eos' website
and browse their awesome selection. Or check out your local Walmart, Walgreens, or Rite Aid, they sell them there, too!
Disclaimer-
I was provided a product in exchange for my review.
You can read more about my blog policies in my disclaimer.