Hey everyone! My next review and giveaway is for
Fracture Me
. Fracture Me is a great company that has a new awesome way to display your photos. As the website says,
"a Fracture is the new way to print and frame your personal digital photos. Get your images printed in full vivid color on smooth glass and easily mount them directly to your wall."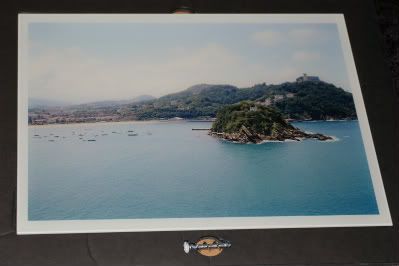 I'm a huge picture taker, no matter where ever I go I take a billion photos. But some pictures do stand out and I do love displaying some, that's why Fracture Me is pretty incredible. You purchase a print out of your own image in a slim glass casing.
I really love the simplistic look of it instead of buying big frames, this just focuses more of your attention on the picture and that's what it should be about. They do offer a variety of border options though if you want to snazz it up.
Some other things that are awesome about Fracture me is the image won't fade, it has a Life-time Satisfaction Guarantee against fading or breaking on all standard Fractures prints (transparent and translucent not included). If your print breaks or fades for any reason, simply provide us with a picture documenting the damage and we'll gladly replace your print for you. Because the print is actually on the backside of the glass, it is never vulnerable to scratching so you can windex as much as you like.
It's also packaged really well so you can travel with it if you plan on moving and hanging it up in a different location like I plan on doing. It's going to look awesome in my apartment cross-country. I can't wait.
Definitely check out Fracture Me, they're reasonably priced and if you're in need of some decor or want to display some of your pictures. They make your photos look gorgeous and you kind of get pretty proud that you took that photo and didn't buy it from somewhere, not gonna lie.
Buy It!
Head on over to
Fracture Me's website
and browse their rates and get some inspiration to purchase one for yourself!
Disclaimer-
I was provided a product in exchange for my review.
You can read more about my blog policies in my disclaimer.