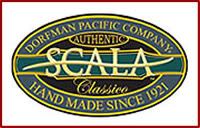 Hey everyone1 My next review is for
Scala's new Wool Crusher Hat
. Perfect for the chilly winter season we have coming up now or are currently in (depending on where you are)! I received the hat in black.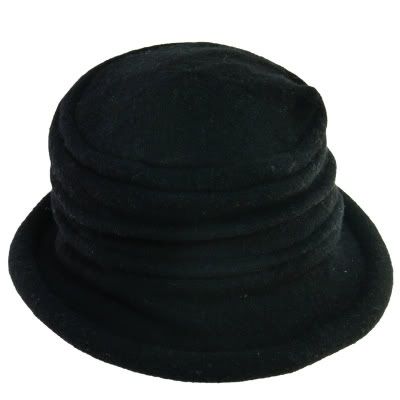 While, in my opinion, it is not the prettiest hat it may in fact be the warmest.
Women's Wool Crusher Hat by Scala - a division of Dorfman Pacific Cloche Hat for Ladies is created from 100% wool to keep your head warm on cold days Rolled brim helps to shield eyes from wind and snow. As the website says:
"Fabulous, easy-to-wear winter cloche from the Scala Pronto Collection made of soft, shirred boiled wool in seven great colors."
It's a really great hat because you can pack it easily without having to worry about it losing it's shape, hence it's name "wool crusher." It is also very soft for wool and comfy on your head.
It's a very simple hat but it can go with anything, also it's pretty easy to add a little flower or ribbon to it to spice it up. I actually gave this hat to my roommate and she added a pink flower and it looked really, really cute.
Definitely check it out, it makes a great little gift for the Christmas season coming up. Even a stocking stuffer if you have a fat stocking!
Buy It!
Head on over to
here
and buy one for yourself or as a gift!