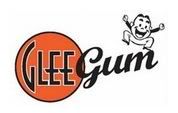 Hey everyone! My next review is for
Glee Gum
. Glee Gum is a great company that not only has great gum but also awesome make your own candy kits. You may remember way back when I did a review of their Make Your Own Gummies Kit and you can check out that review
here
.
This time I chose the Make Your Own Chocolate Kit. I read a few other reviews of this particular kit and I heard it was really fun and cool and I mean who doesn't love chocolate?
They also had two cacao beans in the kit so you can taste what they really taste like without all the extra ingredients and it was pretty cool, kind of plain but you can taste were the beginning of the chocolate flavor comes from which is really cool.
I really, really liked the kit, I never knew how easy it is to make chocolate as long as you have the ingredients. Because this was super easy and fun! All you need, pretty much, is a microwave. You melt the cocoa butter and mix all the ingredients together, well most of them.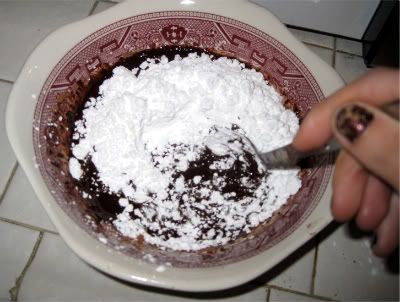 The hardest, or at least most intimidating part, is adding the starter crystals. You stick a little thermometer sticker on the bowl and wait for 94 degrees to light up. The instructions are the most intimidating part saying just wait for it to light up it will happen, it's not broken, etc. It has to be 94 degrees or else it will be too hot or too cold for the crystals to work. But they were right and it lit up 94 degrees and you mix in the starter crystals. The starter crystals are there to make sure the chocolate "tempers" properly. While you're waiting for it to temper you can add peanut butter, nuts, or whatever to the mix, I didn't just because I like chocolate just as it is.
Then you just pour them into the little candy wrappers. Put it in the fridge for a bit and eat!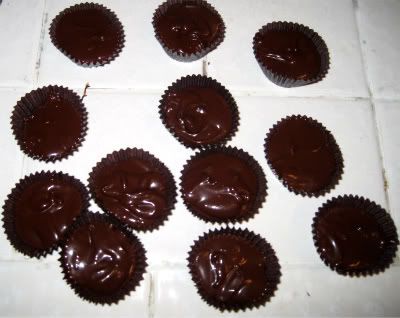 I really liked the taste of it, it was not a milk chocolate and almost a dark chocolate. I love dark chocolate and I really liked this. I guess though because the wrappers looked like Reeses I was expecting the chocolate to be softer but they were hard chocolate pieces. Totally fine with me though because one little piece really hit my sweet spot. They were so good! I wish I could make more except add some nuts to the mix!
Overall, it was a lot of fun making this chocolate and my roommates and I really enjoyed the outcome. The pieces were really delicious! Perfect fun thing to do for a rainy day or a boring day, too! Definitely check it out, especially if you love chocolate!
Buy It!
Buy It! Head on over to Glee Gum's website where you can order both the Make Your Own Candy Kits or Glee Gum, or both! Or click on the Find Stores tab on the site to find a local store near you! It looks like the kits are at quite a few TJ Maxx and Marshal stores. And the gum is at Whole Foods and Ricky's.
Win It!
ONE winner will receive a Glee Gum Candy Kit of their choice!
1. Go to
Glee Gum's website
and tell me which candy kit you prefer. Please answer this question or else your comment will not count! You must do this first or future entries will not be counted. (1 entry)
BONUS ENTRIES
2BONUS ENTRIES
2. Follow starIMPULSE on blogger. (2 entries!)
3. Subscribe by Email and Confirm that Subscription (1 entry)
4. Follow me on Twitter. (1 entry)
5. Tweet about this giveaway and send me a direct link to that tweet, you can do this once a day. (1 entry per day)
6.Subscribe to my YouTube channel. (1 entry)
7. Add my StarIMPULSE button to your sidebar and send me think link to your blog so I can see it. (1 entry)
8. Add StarIMPULSE to your blogroll (using my URL), with a link back to me! (1 entry)
ONE winner will be chosen on January 24th, 2012 at 5:00pm (EST) and then will be emailed.
Alternate winners will be chosen if winner does not respond after 48 hours. This contest is only open to people in the contiguous 48 states. Thank you and good luck!
Disclaimer-
I was provided a product in exchange for my review.
You can read more about my blog policies in my disclaimer.