Hey guys! I just want to let you know about this awesome new online organization tool called clipix ! Clipix is a great tool that helps keeping track of your ideas and your favorites a whole lot easier! Almost like bookmarks, you download the clipix button and if you browse the internet and see something you like you just "clip" it and have it saved to your clipboard.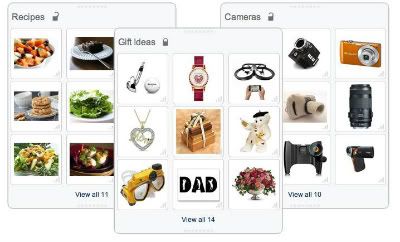 I think this idea is awesome because I do browse the internet a lot for random things from vacations to clothes to practically anything. I do save them to my bookmarks but what stinks about bookmarks is if your computer messes up there goes ALLLLL the stuff you saved. This has happened numerous times to me and it is just super annoying. 
Also what's great about Clipix is that you share what you like with everyone else! This could be an awesome device for Christmas and special gift events too, you can create your own gift idea clipboard! 
I personally love the recipes posts people put up just because it inspires me to cook and create awesome dishes. I'm actually going to an Oscar party on Sunday where I have to bring something to eat and I've thought of some really awesome food ideas thanks to clipix!
Definitely check out Clipix, it is such a super useful idea and also highly addictive!
Head on over to Clipix's website and sign up!
Promoted Post