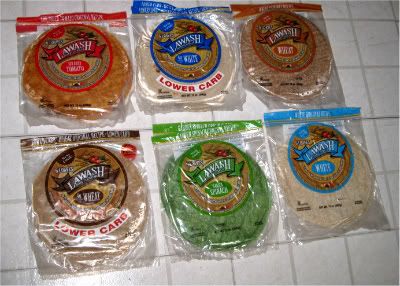 Hey everyone! My next review is for
Lawash
. Lawash flatbread are amazing because you can use to make pizza, sandwiches, or be like me and a ton of wraps for an Oscar party like I did.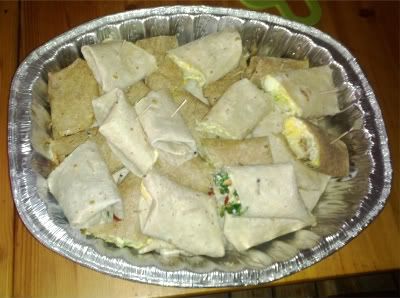 In case you're wondering, I made ham and cheese, egg salad, and just cheese wraps. Most of these babies I actually had to end up bringing home because there was wayyyy too much food. So I forced some onto my roommates and brought some to rehearsal today. I still about about 14 of them. I literally made probably 32 (halves, so technically 18). Which leads me to...
How amazing Lawash is for sending me like 2 packets of each flavor. These are all of their flavors:
Low Card White
White
Low Carb Wheat
Wheat
Tomato
Spinach
I believe there's six in each bag, I received roughly 62 flatbreads. Thank you Lawash for letting me review them during Oscar season so I could make an attempt to use them all.
But back to the review, I really like these. I found them super easy to roll into wraps and I'm not just saying that. I've used bigger name brands before or like healthy option ones and I notice they rip super easily. These ones though didn't rip once and I was super amazed. They are awesome. They're the perfect size too, because I am notorious for overstuffing wraps.
I mainly used the white and low carb wheat. Mainly because I am a vegetarian and since I wasn't eating the ham and cheese I might as well use up all the white ones because they're the least fun and the least healthy. I love the tomato and spinach ones so I saved them and made actual personal wraps for me. The wheat is awesome too, I love the low carb wheat, I used that to make egg salad and the cheese ones.
But hands down these are my new favorite wraps even if I have to freeze most of them because I received a buttload. They are really delicious but, to be honest, the most important thing for me with flatbreads are their wrapping capabilities and like I said no rippage! I know it is nearly unbelieveable for a flatbread to not rip, but seriously! They didn't!
I also loved the booklet it came with because it gave great ideas on what to make with these wraps. For instance, I didn't even think of making a pizza until I saw it in this booklet. I haven't yet, to be honest, but I have a lot of wraps to experiment with still. Also there's a huge list of sandwich ideas, it is awesome.
If you love wraps/sandwiches/flatbreads you will love these, they're definitely my new favorite wraps.
Buy It!
Head on over to
Lawash's website
and browse their awesome selection. They have 10" or 12" flatbreads too, I stuck with 10" and they were awesome enough for me!