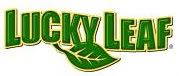 Hey everyone! My next review and giveaway is for
Lucky Leaf Pie Fillings
! You may remember I reviewed some of their pie fillings before and you can check them out
here
.
Valentine's Day is quickly approaching and Lucky Leaf is prepared to give you some delicious dessert ideas to bake for your special someone! I was sent some delicious apple pie filling to make the
Ginger Apple Tart
and strawberry filling to make the
Chocolate Strawberry Rum Ganache Cake
(on the website it says cherry but you can make it with strawberry filling, too.)
Both of these cakes are amazing, let's start with the one I made first the Chocolate Strawberry Rum Ganache Cake. This cake is incredible. It is soooo good. One negative, I have reason to believe that the picture on Lucky Leaf's website is photoshopped because mine ended up looking like this: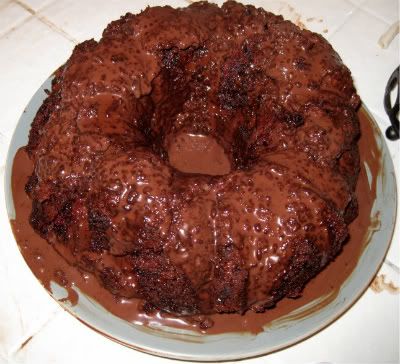 The top part of the cake ended up sticking to the top of the cake pan so I scraped it off and put it on top then poured the ganache sauce all over. The ganache sauce was actually a lot more than expected so it kind of spilled over. It was messy yes, but it was very, very, very, very delicious! The ganache called for rum but I used Jim Beam instead and it worked perfectly. My roommate liked it but said it wasn't too chocolately, but I like of liked it like that. You could really taste the strawberries and it is such a unique and delicious flavor. It is also just as addicting as regular chocolate cake and I may have eaten it for breakfast. I also gave some to my friend because the way I was going with eating it I would be fat in no time. It is sooo good though!
Next up the Ginger Apple Tart. I didn't have a tart pan or a star-shaped cookie cutter, so I improvised. I used a spring-form pan and I cut a star on the top. Needless to say it looked a lot prettier than the ganache cake but also tasted extremely delicious.
I literally just made this tart now and it said to wait one hour to cool and I just couldn't. I'm super glad I didn't either. It looks like your average apple pie right? Well, you are sorely mistaken. The ginger really gives it a kick, and it's sweet and delicious. Another unique flavor but it's almost a mind explosion because your mind thinks apple pie but then you get this incredibly delicious ginger flavor. I'm also pretty relieved that the spring form pan worked.
Overall these desserts are incredible and perfect for not just Valentine's Day but every day. I just hope my roommates help me out with finishing the ginger apple tart because seriously, it is too good I don't know if I'll be able to control myself.
Definitely check out Lucky Leaf pie fillings, they're made with actual apples and strawberries and contain no high fructose corn syrup and they're just incredibly delicious. Their recipes are insane, too, definitely make these if you want to switch up you're desserts. You won't be disappointed!
Buy It!
Head on over to
Lucky Leaf's website
and browse their products! Then click on the
Store Locator
to see what store is selling them near you!
Win It!
ONE winner will receive a complimentary gift package including a Lucky Leaf Premium Pie Filling of your choice, our new Bake Your Heart Out Recipe Book, crisp mix and a pot holder!
1. Go to
Lucky Leaf's website
and tell me what recipe you'd like to try. Please answer this question or else your comment will not count! You must do this first or future entries will not be counted. (1 entry)
BONUS ENTRIES
2. Follow starIMPULSE on blogger. (2 entries!)
3. Subscribe by Email and Confirm that Subscription (1 entry)
4. Follow me on Twitter. (1 entry)
5. Tweet about this giveaway and send me a direct link to that tweet, you can do this once a day. (1 entry per day)
6.Subscribe to my YouTube channel. (1 entry)
7. Add my StarIMPULSE button to your sidebar and send me think link to your blog so I can see it. (1 entry)
8. Add StarIMPULSE to your blogroll (using my URL), with a link back to me! (1 entry)
ONE winner will be chosen on February 20th, 2012 at 5:00pm (EST) and then will be emailed.
Alternate winners will be chosen if winner does not respond after 48 hours. This contest is only open to US Residents only. Thank you and good luck!
Disclaimer-
I was provided a product in exchange for my review.
You can read more about my blog policies in my disclaimer.