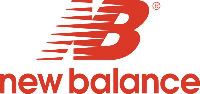 Hey everyone! My next review is for
New Balance's awesome new NBx Technical Socks
. The Technical series is dedicated to the most demanding athletes of the world and the NBx branch is specifically for runners.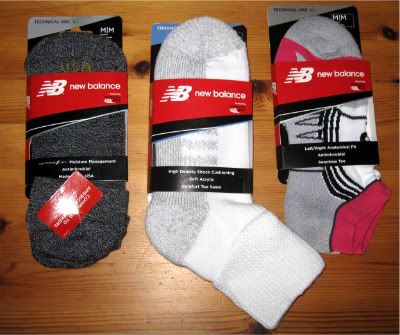 The socks I received are:
NBx High Density Quarter Socks
NBx Technical Low Cut Made in USA socks
NBx Technical Women's Low Cut
I am not a hardcore runner though I do try running on the treadmill at least twice a week, I do do other fitness regimens throughout the week and wore the socks during them. I have to say they're all pretty awesome.
The High Density ones are the white ones and are one of the thickest running socks on the market right now. These quarter socks feature high-density cushioning, helping to protect your feet from shock with every step. Arch support and specialized toe seams work to keep your feet moving comfortably all day long. They are perfect for the winter and really do keep your feet cushioned and comfortable I really enjoyed these not just for running but also just hanging around the house and needed to keep my feet warm.
The Low Cut Made in the USA ones were great too. I used these when I ran on the treadmill. The New Balance Technical NBx Low Cut sock is engineered with Stability Fit Arch Support and Hold compression technology and moisture-wicking fibers to perform the way you need it in training and on race day. In addition, this sock is strategically cushioned at specific strike zones for extra comfort. Sometimes my feet blister from running because of uncomfortable socks not fitting properly in my shoes but there was no blistering problem when I wore these babies and ran for an hour. They're so comfortable. Plus it is pretty awesome that they're made in the USA too.
Lastly, the Women's Low cut ones are very similar to the Made in the USA ones but has a much, much cooler pattern. It's pink, grey, and white, you can tell they're women's socks but they're not super girly either. This high-performance low-cut sock features moisture management and light compression arch support, plus a seamless toe and an extra-comfortable heel. I really liked these. I wore them during Zumba and Body Pump and they really fit to my shoe and were very comfortable.
Also, even though they're just socks, socks specifically engineered for fitness kind of motivates you more to work out, right? At least it did for me. After receiving these socks I made it a point to specifically go to the gym and use them to make sure they actually do what they claim. Plus it makes you feel cool, getting fitness socks, it's like you're almost a professional athlete! I'm a girl and little things like new work out clothes and socks really push me to work out more, what can I say?
These socks are awesome, even if you're not a runner, definitely check them out. Enough of those holey socks you've been hanging onto, you need knew ones! They're really comfortable and perfect for the gym. Check them out! You won't be disappointed!
Buy It!
Head on over to
New Balance's website
or
GoldToe.com
and browse their awesome selection!