Hey everyone! My next review and giveaway is for
Cakedy
. Cakedy is a great company that sells basically a crazy delicious invention that combines the moistness of cake and the delicious coating of a chocolate bar, thus, a cakedy! My question is why didn't anyone think of this sooner?! It is soo good!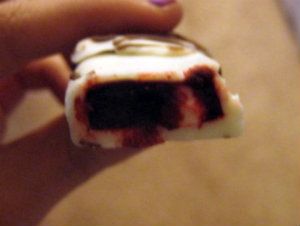 I actually received their newest, unreleased Red Velvet cakedy and it is incredible. I was sent two and actually they both broke in the shipping process but that didn't make them any less delicious. That just explains the half a cakedy picture above, but you can see the delicious red velvet goodness inside! It is probably best that I was sent two because I would get fat as hell engourging myself on these.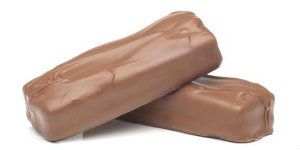 They also have a peanut butter-cup type one called peanutter, a strawberry cake ones called the red head, and a chocolate mint chip one called choco chocatus.
The cakedy bar originates from Minnesota but man I really hope they branch out because these are just so incredibly delicious. I love both cake and candy bars and just combining them into one delicious bar is an incredibly delicious and genius idea. I definitely recommend it if you have a sweet tooth like me! They also have a cool video contest going on now that you can check out
here
.
Buy It!
Head on over to
Cakedy's website
and browse their delicious selection, you won't be disappointed!
Win It!
ONE winner will receive 2 Red Velvet Cakedy bars, too!
a Rafflecopter giveaway