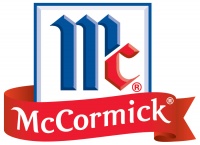 Hey everyone! My next review is thanks to
crowdtap
. I was sent their awesome
McCormick
Grill Ambassadors kit perfect for summer BBQs and just all around eating!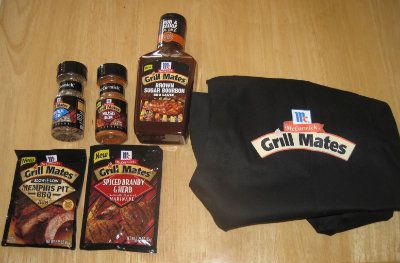 I received:
An Apron
Molasses Bacon seasoning
Montreal Steak seasoning
Brown Sugar Bourbon BBQ Sauce
Spiced Herb and Brandy Marinade
Memphis Pit BBQ Rub


Let's just start off by clarifying things a bit, from all the products. Marinades infuse grilled foods with flavor. Dry rubs, like the Memphis Pit, add deep robust flavor and delicious crust while sealing in natural juices. Bold seasoning blends transform regular food into grilled masterpieces. Overall, they're all awesome and work for something!
Now I am sure many of you are aware that I am vegetarian, pescatarian to be specific, but that doesn't mean I can't enjoy a good BBQ! I couldn't use the molasses bacon seasoning because it did have meat products in it but the rest I definitely could and did use and all of which were absolutely delicious!
I know this is random, I loved that it came with an apron, super useful for BBQs and I actually don't have one so just handy overall. Loved the little touch of products like this in a huge package because they are always worth it.
I had to have a Grill Ambassadors party so I did at my apartment. I didn't really have a BBQ party like with grills and such because I don't have a grill, I thought I did outside but it is actually broken which is a total bummer. So instead I cooked in my house. I actually marinated the tofu with the Brown Sugar Bourbon BBQ sauce and it made the tofu taste SO GOOD. I added some Montreal Steak seasoning but I actually liked it without, I feel like the steak seasoning gave it too much of a meaty taste and I just liked the sweetness of the brown sugar bourbon. But people really enjoyed it and it was a really nice meal for everyone even the non-veggies, they were totally open to trying it.
Overall, these products were awesome and everyone had a fun time, they made food so much more delicious and are great for the summer season. Definitely check them out!
Buy It!
Head on over to
McCormick's website
and see if they're selling the products near you!