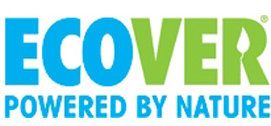 Hey everyone! My next review is for
Ecover
! You may recall that I have done a few reviews for them in the past and you can check them all out
here
. I was given this opportunity thanks to
Naturally Savvy
. Ecover is a great company that sells a variety of cleaning and household supplies that are all made from powerful plant-based and mineral ingredients. They're an awesome eco-friendly brand that definitely gets the cleaning job done!

This time I received their fantastic Natural Laundry Liquid in Sunny Day.
This laundry liquid is really awesome. The sunny day smell is nice but not super strong and powerful. You don't need that much at all either compared to regular laundry brands. It is because it is now 2.5x concentrated. This plant-based formulation is gentle on clothes with half the dose!
Some other additional benefits are it is:
- HE compatible
- keeps colors bright
- tackles tough stains
- fresh fragrance from plant-based ingredients
Some fantastic environmental benefits are that this product contains:
- no chlorine
- no phosphates
- no optical brighteners
- is biodegradable
- suitable for septic tanks
- not tested on animals
Once I received it I used it immediately and it's awesome. It's also great that the bottle that it comes in is 100% PlantPlastic which means they are made from sugarcane instead of the corn or petrochemical based plastic. This means they aren't infringing on global food supplies and reducing their carbon footprint, all this by switching the plastic in the bottle, pretty awesome! It is also 100% recyclable and 100% renewable.
Overall, Ecover definitely does not disappoint. It is a super reliable and just all around great company that makes fantastic eco-friendly products that really work. Definitely check them out, you won't be disappointed!
Buy It!
Head on over to
Ecover's website
and browse their awesome selection.