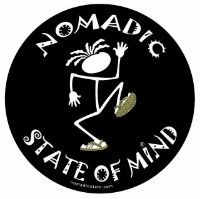 Hey everyone my next review and giveaway is for
Nomadic State of Mind
. Nomadic State of Mind is a great company that sells a variety of shirts and sandals. They are firm believers in "wandering" the world and create products for everyone!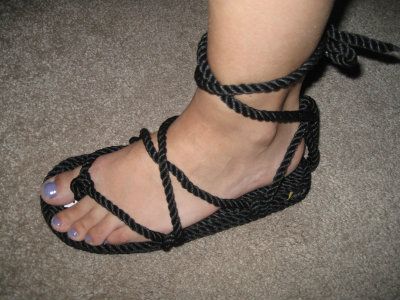 I received the Romano sandal, they sent me both the black and the camel laces.
I know when you think of rope sandals you don't really think of comfort but I promise you they are actually super comfortable. I was crazy surprised. They are really lightweight and cozy. I really like the gladiator style too. They actually go well with shorts, skirts, practically anything. They are also fully adjustable and just really awesome. I really like the black, the camel is okay but I always lean towards black with shoes and everything.
Nomadic State of Mind are firm believers in helping the environment, 85% of their waste in producing their sandals can be recycled and used to make other products like water bottle carriers and bags. They also don't do excess packaging so your sandals will arrive in a USPS mail bag and not a shoe box.
Their rope sandals are being made in a small out of work coffee farm in Nicaragua (the ones without the soles). All of their artists are paid well, and they hope to grow the sandal business offering employment for more of the community which is pretty cool.
Overall, Nomadic State of Mind is a great company with a variety of products from shirts to hammocks to shoes. Definitely check them out, browse their site, you are definitely going to find something you like and you won't be disappointed!
Buy It!
Head on over to
Nomadic State of Mind's website
and browse their awesome selection! Also use the coupon code
starimpulse
to get 10% off your order! Coupon valid through September 30th!