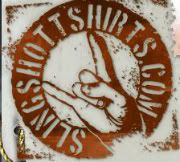 Hey everyone! My next review and giveaway is for
Slingshot T-shirts
! Slingshot T-shirts is an awesome company that sells a variety of amazing shirts. From vintage to movies, there is definitely something on here for everyone! You may remember I reviewed them about a year ago, they are awesome and still are. In case you have forgotten though, the previous review is
here
.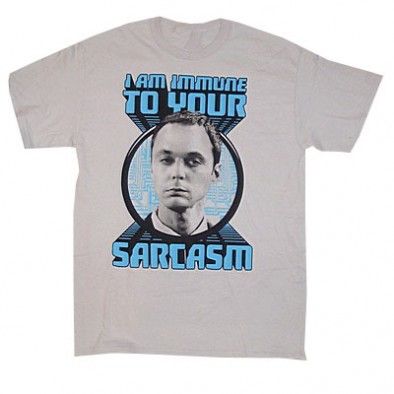 I received this Big Bang Theory shirt!
Not going to lie, I did some early Christmas shopping on this website and actually chose this shirt for my Grandpa. My grandpa is a die hard Big Bang Theory fan, he always asks if I watch the show, do I know who Sheldon is, etc. Needless to say, once I saw this shirt I knew that my grandpa had to own it.
The shirt says "I am immune to your sarcasm" and that is basically my grandpa. Anytime he knows someone is being smart or sarcastic he calls them out on it. Plus, as I stated before, he is a die-hard Big Bang Theory fan. He is also a huge t-shirt person so he definitely will enjoy this.
Honestly though, the shirt is really cool, a great quality, not too thin like some graphic t-shirts are.
Overall though the selection is pretty awesome, from movies to vintage to pop culture to sayings, they literally have one shirt for everyone. Their shirts vary in price too from like $8.99 to $19.99, this one was $17.99. You can also receive a 10% discount just by joining their email list. Definitely check them out if you want to get a head start on your Christmas shopping or just need a gift or just want a shirt for yourself. You definitely won't be disappointed!
Buy It!
Head on over to
Slingshot T-shirts's website
and browse their awesome selection!