Hey everyone! My next review and giveaway is for
Better Than Pants
. Better Than Pants is a great t-shirt website that has a variety of awesome shirts and, oh yeah, an equally awesome company name.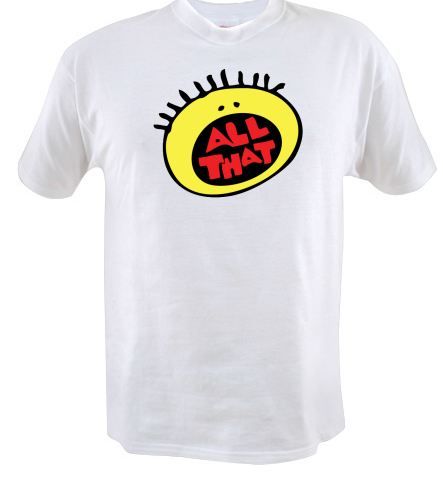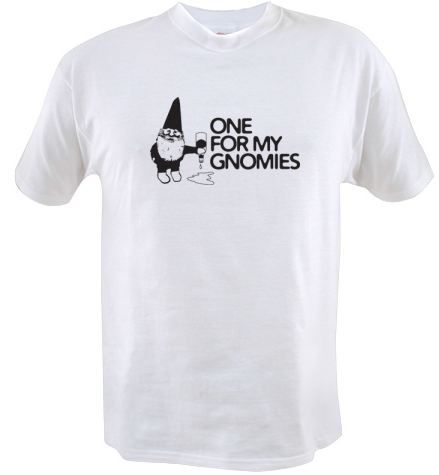 I actually was given the opportunity to review TWO yes TWO t-shirts, as an avid t-shirt fan and wearer I was very pleased. I chose the All That one and One for My Gnomies.
First, off before I actually get into my review of the actual shirts let's talk about the name again and how true it is. Shirts are always way better than pants and actually right after I got my All That shirt I walked around the house watching Dinosaurs, with the shirt on, and just undies, why? Because pants suck. I always prefer wearing just a super long shirt and while this shit fit it's unisex so it was a smidge big but perfect for lounging around the house, pants free. The company is very true to their name, they are indeed better than pants.
So, pretty obvious, I loved the All That shirt because I am a 90's child. I was very close to getting the "If you see the police Warner Brother" shirt because ever since going to Wildwood as a kid and seeing it on the boardwalk I have ALWAYS wanted that shirt, of course, not super appropriate for a 20 something white girl, but one day I will acquire that shirt. Also my love of All That trumps my love of that shirt, so I had to go for All That. It is super comfy and, like I said perfect for lounging.
I was going to get that other shirt til I saw the gnome one and I knew immediately I had to gift that to my old roomie. My old roommate just moved out to go to grad school but has a massive fear of gnomes, so much so that she believes gnomes steal her shit, and we always call each other gnomey, so it was an instant decision. I shipped it off to her, she loves it even if it has a gnome on it.
Overall, I was super impressed with this website and how customer friendly they were, not to say other t-shirt websites haven't been but I really liked that they gave you the opportunity to review two it was super awesome of them. They are also super cheap, for instance these two shirts were only $9.99 each, awesome!
Definitely check them out because they have something for everyone, I mean they had a gnome shirt for my roommate, they'll definitely have a shirt you can gift to your stubborn grandpa or friend for Christmas or their birthday! Check it out!
Buy It!
Head on over to
Better Than Pants' website
and browse their awesome selection!
Win It!
ONE winner will receive a T-Shirt of their choice!
a Rafflecopter giveaway