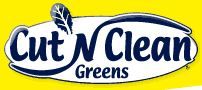 Hey everyone! My next review is for
Cut and Clean Greens
. Cut and Clean Greens are awesome pre-packaged greens for salads and all that fun stuff.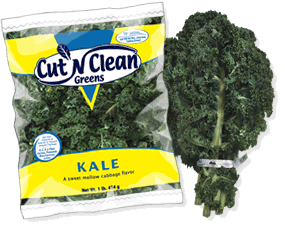 I received some pretty awesome coupons, so I purchased the Kale bag. I never had Kale before aside from those kale chips. But it had a really great recipe for an avocado salad so I figured it would make a great salad mix to try out. I am a big salad person so I was excited to try it.
As their website says:
"Healthy, easy to prepare, and delicious. Since each of our bagged greens are triple washed you can be sure that your greens are ready to use. Cut `n Clean Greens have earned the reputation among consumers and grocers for having the very best quality, consistency and year-round availability of leafy greens!"
I really liked these, the kale flavor is similar to spinach but I feel like it has more of a stronger, almost bitter, taste. They actually explain kale really well on the website:
"A form of cabbage that doesn't form a head, kale has curly green leaves and is most often cooked, although it can be eaten raw. Many people think it has a mild cabbagy flavor, and it is often tossed into soups because the hardy leaves can stand up to long simmering."
I really liked it, I tried it in a salad and also made a little egg wrap with it but what is great about Cut'n Clean Greens is that they have a website with a huge list of awesome recipes you can do with the greens and they give you cooking tips, too! One for kale they listed that sounds really good is:
"For a simple side dish, sauté kale in a bit of olive oil, add some chopped garlic and/or onion, and stir-fry for a few minutes. Finish with a short splash of lemon juice or vinegar, and a sprinkle of red pepper flakes if you like."
I actually think I may rock that tonight.
Overall, I was really impressed with Cut'n Clean the bag was filled to the brim too, I hate half full bags of items you know they do that with greens and chips, but this was like a pillow it was so full, I loved it. The kale is delicious too and they have a wide variety of other greens from collard to spinach. Definitely check them out if you want to try a new yummy green for salads or meals!
Buy It!
Head on over to
Cut'n Clean's website
and browse their selection!