Hey everyone! My next review is for
FunBites
. FunBites is a great food slicer to create bite sized snacks from sandwiches to fruit, you can slice practically anything.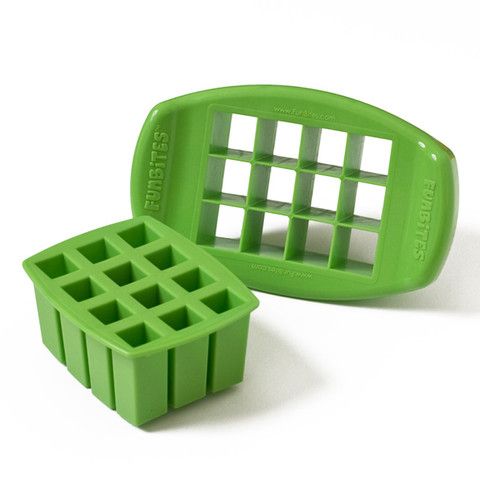 FunBites is a great tool to use for children that are picky eaters. You can cut them into hearts or cute shapes, but I chose the typical squares. Just because I wanted to use them just for bite size snacks. They're great for cutting brownies or sandwiches. They are really awesome. I noticed I tended to eat a little less than I would the whole pizza or brownie. I usually over eat because I want my money's worth or since I grabbed the entire piece I might as well eat it but now by cutting it up and just taking smaller pieces I ate less. Geting healthy is 70% eating right and 30% working out and eating right for me is all about portion control, so this really helps.
The hearts and fun shapes are great for children though. According to their website:
"A recent Cornell University study finds that kids are "significantly influenced by the shape, size and visual appearance of food presented to them." The study follows to demonstrate "kids can be prompted to eat healthier with a little creativity and by making eating fun."
Pretty awesome!
Overall, I was pretty impressed with funbites. They are super easy to use and really do help with children or even just someone trying to eat healither like me. It is definitely worth it.
Buy It!
Head on over to
Funbites website
and browse their awesome selection of shapes! Use the promo code
FunHolidays
to get free shipping!