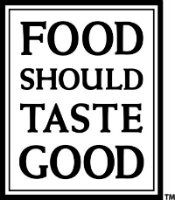 Hi everyone! This is super belated but I received this really awesome
2012 Holidays Simple Survival Kit
. I received this from
LaraBar
and
Food Should Taste Good
. It contained a bunch of awesome goodies.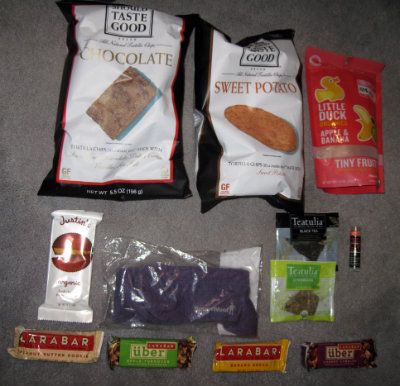 The kit included:
Chocolate Food Should Taste Good Chips
Sweet Potato Food Should Taste Good Chips
Justin's Organic Peanut Butter Cups
Little Duck Organics Dried Fruit
Sprout Cinnamon Lip Balm
SmartWool Socks
Teatulia Organic Tea
Larabar in Peanut Butter Cookie
Larabar in Banana Bread
Uber Larabar in Cherry Cobbler
Uber Larabar in Apple Turnover


This was such an awesome pleasant surprise and all the items are so wonderful. There's yummy snacks that are great all year around like the Larabars, Food Should Taste Good Chips, and Justin's PB Cups but it was cool that they also threw in items that kind of catered toward winter like the SmartWool Socks, the cinnamon Lip Balm, and the tea.
They're all so great and all helpful. The one item I was hesitant about was the cinnamon lip balm just because it sounds odd but ended up probably being my favorite, it smells and feels so smooth. The chocolate chips sounded weird too but they were so, soo good. All of the food items definitely did not last in my house, they were so delicious.
Overall, literally all of the items are great and it was a nice little kit to receive during the holiday season. Definitely check out LaraBar and Food Should Taste Good as well as all of the other products, you won't be disappointed!
Buy It!
Head on over to
Larabar's website
and
Food Should Taste Good's website
and browse their awesome selection!