Hey everyone! My next review and giveaway is for
YOYO Lipgloss
. Longtime readers might remember I worked with them as my first blog review and you can check that out
here
.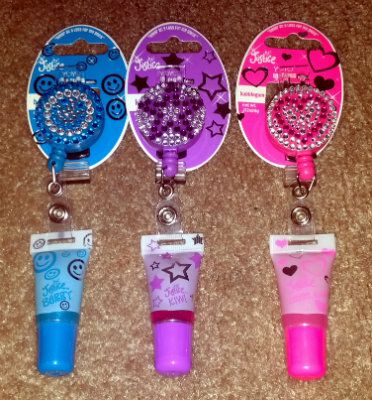 YOYO sent me their new Justice retractable lip glosses in:
Kiwi
Berry
Bubblegum


I really like these glosses they are perfect little gifts for your tween cousin or sister. You can either put them in your stocking stuffer or attach it to a present as an added bonus, they will love it.
The retractable clip is blinged out with a star, heart, or smiley-face. The flavors aren't super overpowering. I didn't think the kiwi was super kiwi-ish but the bubblegum smelled soooo good. I also love that they are sparkly but no too crazy glittery. Perfect for a thirteen year old girl who girl at heart. I also like how they tingle a bit, it really soothes your lips too when they are a little chapped.
I really like that they are retractable too so you don't lose them. You can clip them to your belt, backpack, or purse and can always find them. I know with me I always have a few in my bag and they always fall to the bottom of the bag and I never find them at least these you can find them when they're clipped to your bag.
Overall, I think these are really cute and make great gifts for your little sister or cousin. Definitely check them out but hurry! They're only a limited edition!
Buy It!
Head on over to
ShopJustice's website
to purchase the glosses on there!
Win It!
ONE winner will win one of the lip glosses above!
a Rafflecopter giveaway