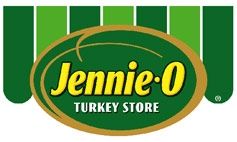 Hey everyone! My next review and giveaway is for
Wholly
and
Jennie-O Turkey
. They have teamed up together to create the best dinner for you with Wholly Guacamole and Jennie-O's Jalapeño Jack Turkey Burger!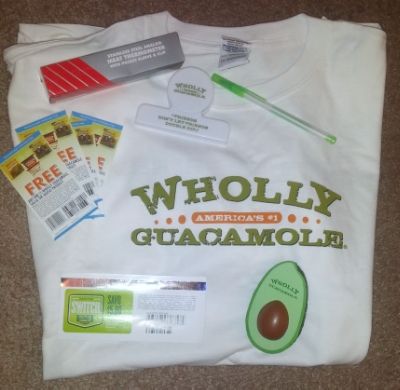 I was sent this awesome package in the mail from Wholly and Jennie-O and they sent me coupons to purchase some yummy Jennie-O turkey burgers and guacamole to create the most delicious meal and I did!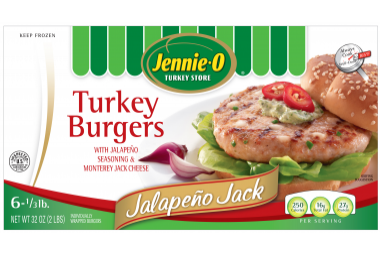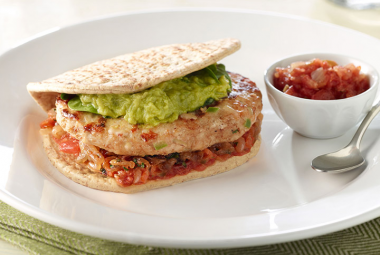 You can create a simple and yummy burgers in a snap. You can also incorporate Wholly Guacamole and Wholly Salsa, too!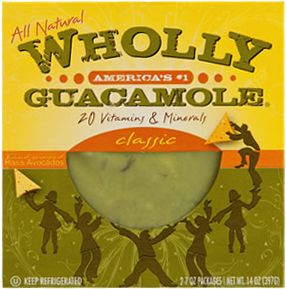 All you do is follow the cooking instructions on the Jennie-O box to cook the turkey burgers. Then follow these simple steps!
Ingredients
1 (32-ounce) package JENNIE-O® Jalapeño Jack Turkey Burgers
2 ½ cups thinly sliced onions
⅓ cup chopped fresh cilantro
2 tablespoons honey
1 cup Wholly Salsa
6 Flatout® Foldit® Flat Bread
1 cup baby spinach or arugula leaves
6 ounces WHOLLY GUACAMOLE®
Directions
1. Cook turkey burgers as specified on the package. Always cook to well done, 165°F. as measured by a meat thermometer.
2. In large skillet sprayed with cooking spray, cook onions over medium heat 10 minutes or until softened and lightly browned. Add cilantro, honey and salsa; stir. Cook 2 minutes or until hot.
3. Spoon onion mixture onto bottom section of flatbread. Add turkey burger, spinach leaves and guacamole. Replace sandwich top.
Honestly, the only ingredients I used was the salsa, guacamole, and turkey burgers and it was still pretty delicious. Wrap it in a tortilla or a bun and it is amazing. The turkey burger had an awesome spicy kick to it with the jalapeño but it wasn't too hot. It was the perfect change to a burger but also an awesome change to tacos or burritos if you're in the mood for spicy or Mexican food. It was super delicious and hit the spot.
All it does it take 30 minutes or less to make this, probably around 10-15 minutes, really. So it's great for the perfect, healthy, quick meal for busy mom to prepare for her family or if you are just a busy person like me on the go. Turkey burgers are arguably more healthy than regular burgers, too.
Overall, I was super impressed with the turkey burgers. I've tried Wholly before and their products are incredible so once again they didn't disappoint. Definitely check them out, you won't be disappointed!
Buy It!
Head on over to
Wholly's website
and
Jennie-O's website
to browse their products to see where you can purchase them near you!
Win It!
ONE winner will win a Wholly and Jennie-O prize pack much like the one above consisting of:
4 Wholly Guacamole FREE coupons
2 Jennie-O FREE coupons
Turkey meat thermometer and other fun promotional items
a Rafflecopter giveaway