Hi! My name is Kelly McInerney and you can find out more about me in the About Me section. I'm the owner of Star Impulse.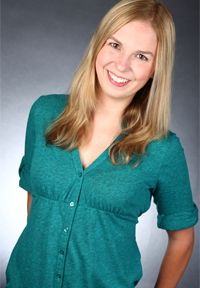 I turned to blogging because I have a huge passion for writing and just sharing my opinion. Star Impulse contains primarily reviews and giveaways, as well as blogging about personal anectdotes, opinions of movies, etc. I love giving informative and honest reviews about products. I'm a shopper, and whether it be food, clothes, electronics, I enjoy finding the latest trends before anyone else does and that's why I would like to review exciting new products.
Star Impulse was created in February 2010 and since then has done well over 1,200 reviews and giveaways. I have worked with a variety of companies from food to fashion, cosmetics to electronics, independent and larger companies, I am open to anything. Some brands that I have collaborated with include Purex, Carmex, Frito Lay, Musselman's, Orbit Gum, and more.
Why work with Star Impulse?
Traffic, traffic, traffic. My posts for your company will send you more traffic not just to your site but to your social media outlets like Facebook and twitter. Not only that but through also informing my readers with the reviews, you also have to opportunity to gain more customers and people who will fall in love with the products you make.
My opinions are my own whether it's positive or negative I will tell it like it is and that's what I think my readers and anyone likes to hear: honesty. So if you have a great product you can be sure that you'll gain more loyal consumers. In return for my reviews, all review products are mine to keep. I do not accept sample sizes and only review full sized products. Included in the review I write about your company and products offered, my opinion of the product reviewed and include my own images. If my family members, roommate, or friends also use the product I also write about their opinion, too. If you want something specific added in there just ask. I also would appreciate the sponsor also posting about the review on their facebook page, twitter account, or blog, as I will be sharing the review in all of my social media outlets, too.
Giveaway Information:
Giveaways won't last longer than two weeks unless you ask for them to. Giveaways will be open to all US residents unless your company wants to add international as well. Shipping of giveaway prizes will be taken care of by your company. I will provide the winner's shipping information to you upon completion of the giveaway.
Blog Statistics as of January 2017:
Please check with me for up-to-date blog statistics, if needed.
Google Friend Connect Followers-1,982
Total Subscribers (GFC, email, etc.)- 3,405
Facebook-956 likes
Twitter-1,856 followers
Google Page Rank-2
Monthly Visits: 32,000
Demographics:
Women and men ages 18-65 in the primarily United States and Canada but occasionally do get international viewers, too.
Services Offered:
Reviews, giveaways, social media promotion, advertisements and sponsored posts. If you have an idea for a blog post or advertisement and want to talk more about it, please email me.
Pricing and Payment Options:
Ad pricing starts at $25 per month for a 125x125 image ad. Longer contracts are available up to one year at a time with discounts available. Payment can be made via PayPal. Sponsored posts start at $10 per post.
Contact:
If you have any other questions or comments about the above or anything else involving reviews/giveaways please contact me at my email address:
kellymcinerney@gmail.com
.
Thank you and I look forward to hearing from your company soon!