Hi! I'm Kelly McInerney from StarImpulse!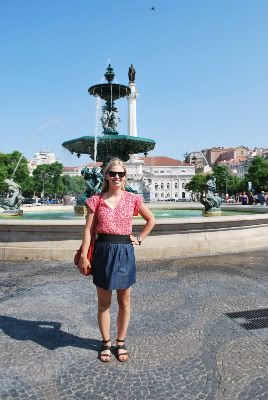 Originally from New Jersey, I currently live in sunny Los Angeles, CA. I'm a freelance blogger and writer. I also do stand up comedy, acting, and production work. I graduated Marymount Manhattan College with a Bachelor of Arts in Communications. I have a huge passion for writing whether it be writing a spec script or reviewing a great, new product that I can share my discovery of it with my readers.
Star Impulse is a product review and giveaway blog that I started in February 2010. Since its conception I have reviewed thousands of products from independent companies to larger ones like Purex, Dial, and Post cereals. To find out more about the stats and logistics of Star Impulse check out the Media Kit.
Aside from Star Impulse I also have a healthy living and travel blog called
State of Motion
. I am also a contributing writer for
Cinelinx
and
SheBudgets
.
I also am a huge fan of traveling, in fact whenever I have money saved up I spend it on a next great adventure, so hey if you need me to review your hotel, airline, or vacation package like that I would gladly be open to it. I recently went to Costa Rica this past year and my next great adventure is Hawaii in January!
Feel free to follow me on
Twitter
,
YouTube
and
Instagram
, too!