Hi guys! So my next review is for
Cheap Cookie Cutters
. I received this cute mini
Mickey Mouse cookie cutter
.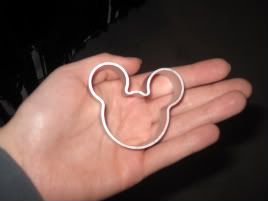 This cookie cutter is so cute, as you can see by the picture, it was pretty small. But you know what it did it's job. I made some chocolate chip cookies with it and they were deeeelicious. I do like to bake and this came in handy. Maybe next time I'll use some dough that you roll out because I just used little tablespoons of dough, flattened them out, and then did the cookie cutter part. They got a little fatter than I expected but it was all g. While the cookies themselves did not come perfect that's okay because what cookie does unless you're a baking extraordinaire. I, myself, am not.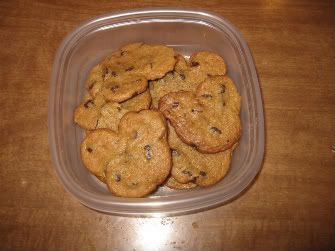 Yeah those cookies were gone in about a day thanks to my family. We loveee our cookies.
But I loved the
cookie cutter
, I'm actually thinking of giving it to my friend though, not sure if he's a big baker but I know he's a big Disney fan, so he'll get a huge kick of out it. You can actually buy some
black food coloring
and make it a super Mickey cookie too.
What's also great about these is although they are called "cheap" it doesn't mean they're made cheap it means they're affordable. Which is awesome because there's soooo many different cookie cutters on this site they literally have any type of cookie cutter from Christmas-themed to the Cat in the Hat. You will literally find a cookie cutter for anyone just because there's so many. Most of the cookie cutters are made of steel plated tin. Some are aluminum, and some (very few) are plastic.
Buy It!
Head on over to
Cheap Cookie Cutter's website
and look around, again their selection is HUGE. You're bound to find something you like! You can get 5% off your order now too, all you have to do is put in the code 5off at checkout!
Disclaimer-
I was provided a product in exchange for my review.
You can read more about my blog policies in my disclaimer.