Hi guys! So my next review and giveaway is for
Clipa
. Clipa is another great purse hanger company. I received the Savi colored one which is like a polished gold in the mail.
This is a really, really great purse hanger. It's very casual, nothing fancy which is cool because sometimes it's better not to stand out. It's also cool because you can clip it onto the strap of your purse and it kind of blends in especially if the color matches the like zippers and stuff on your bag. That's why I got the polished gold because that's the metal stuff I have on my bag. Since it's a small item if you put it in your purse it might get lost so it's great that it just straps onto the bag strap too for easy access. If you want to switch it up too, you can wear it as a bracelet.
Also this isn't just a cheap little purse hanger, with Clipa it's all about quality. We all know that us girls have heavy ass bags, especially you moms that have to carry baby stuff in it too. Well you don't have to worry about this purse hanger breaking, it holds an extreme 45 pounds and it will provide the equivalency to 10 years of daily use.
I was very skeptical about this one too because this one is circular and I was worried that it would close up or something on me while I was hanging my purse on it. But actually with the weight of the bag it keeps the clip open, which is really cool. I tested it with my school tote bag with all my books and everything in it and it still stayed. Now I'm not sure if my tote bag is 45 pounds, most likely not, but it's still pretty heavy. I tried it over a door too, just to switch it up.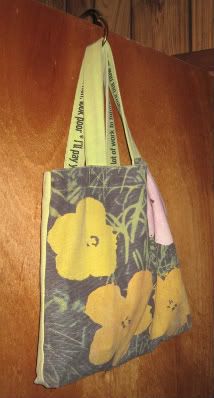 Also what was good about the circular shape is that you can hang it over bathroom doors and other doors too so you don't have to put your purse on the nasty bathroom floor either.
Another cool thing that I received with this purse hanger was an article called "Your Purse Could be Making You Sick" which kind of made me more paranoid about putting my purse on the ground because it talked about how a microbiologist found fecal matter, bacteria that causes skin infections, colds, and diarrhea...gross! So even if you don't buy this one you guys should definitely look into a purse hanger.
All
Clipa
purse hangers are $19.99 aside from the Abbie/Iridescent Multicolor one which is $29.99.
Buy It!
Head on over to
Clipa's website
and order your own.
Win It!
ONE winner will receive their own Clipa purse hanger of their choice.
1. Go to
Clipa's website
and tell me what color you would like.
Please answer this question or else your comment will not count! You must do this first or future entries will not be counted.
(1 entry)
BONUS ENTRIES
2. Subscribe by Email and Confirm that Subscription (1 entry)
3. Follow StarIMPULSE on Blogger. (1 entry)
4. Follow me on Twitter. (1 entry)
5. Tweet about this giveaway and send me a direct link to that tweet, you can do this once a day. (1 entry per day)
6. Subscribe to my YouTube channel. (1 entry)
7. Add my StarIMPULSE button to your sidebar and send me think link to your blog so I can see it. (1 entry)
8. Add StarIMPULSE to your blogroll (using my URL), with a link back to me! (1 entry)
ONE winner will be chosen on April 19, 2010 at 8:30pm (EST) and then will be emailed.
Alternate winners will be chosen if winner does not respond after 48 hours. This contest is only open to all US Residents. Thank you and good luck!
Disclaimer-
I was provided a product in exchange for my review.
You can read more about my blog policies in my disclaimer.
IF YOU DO NOT CORRECTLY ANSWER MY CONTEST QUESTION, YOUR COMMENT WILL BE IMMEDIATELY REJECTED.