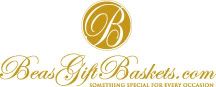 Hey guys! So this is going to be a special post. As all of you know Mother's Day is coming up in oh...about a week. If you were thinking, "Crap that was fast!" Well believe me I feel the same way! For some reason I thought it was going to be May 16th, but nope it's May 9th.
And I know some Mom's are super picky about what to get them. My mom is kind of but my dad is actually the really, really tough one to get something for. Plus my mom gives hints to what she wants while my dad is all "I don't need anything." Which we know he's trying to be nice but in the end it's kind of annoying because I just want to be like "Just tell me! Anything!" And he still never budges, haha.
But anyway, if you're stumped for Mother's Day gifts there's a super awesome Gift Basket site you really need to check out and that's
Bea's Gift Baskets
. Bea's Gift Baskets have a huuuge selection of gift baskets to choose from and what's even better is you can search by occasion whether it be Mother's Day, a Wedding, or you just want to send a Care Package for your daughter/son that's having finals right now in college to just give them a little stress reliever basket of goodies, they have that too!
Their Mother's Day selection is really, really great though. Is your mom crazy addicted to M&M's? Well they have a
gift basket
soley dedicated to the "Sucker for M&M's" that's even what the basket is called! Is your mom not really into candy but more into gardening and flowers? They have a
gift basket
for that! They actually have a few but this specific one is called "It's Blooming Gardeners Planting Bucket." And it even has some cookies and hand soap in it too! Does your mom love relaxing and just going to the spa to relieve all her stress? Well there's a
basket
for that too! There's actually a TON of spa-related baskets that you can choose from. This one in specific is called the "So Serene Spa Essentials Gift Set." And it even includes a book thats called The promise of Wisdom Book (382 pages of thoughts to inspire and make you happy), how cute is that! I sound like that silly iPhone commercial saying "there's an app for that" but instead I'm saying "there's a basket for that" haha but I'm serious! There's literally a basket for any type of mom! Even if your mom is picky you will definitely find a basket in here that your mom will love.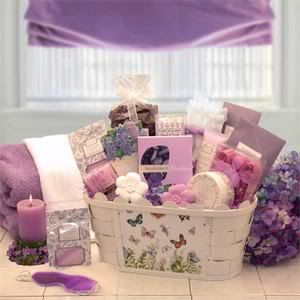 Buy It!
Head over to
Bea's Gift Baskets' Website
and browse the awesome selection. Their baskets' price range is pretty reasonable too! Some even starting as low as $29.99! Definitely check them out! Also, there's free shipping on baskets over $50!
I won't be having a giveaway of one of their baskets for Mother's Day but check back in June for Father's Day! ;)