Hi guys! So my next review is for
LashFood
. I received the Natural
Eyelash Conditioner.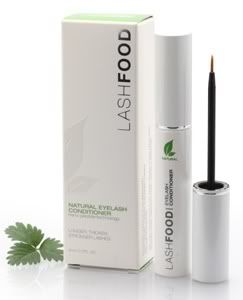 Here's what the website says about the Natural Eyelash Conditioner:
"For fast results. Nourish lashes with this revolutionary, natural eyelash conditioner featuring Nano-Peptide Technology. Created by a team of cosmetic scientists, this breakthrough, powerful formula is clinically proven to provide longer, thicker, lashes and to transform frail and brittle lashes to become healthy and strong. Enjoy visibly different, stunning lashes in 3-6 weeks! Infused with Nano-Peptide Technology, the LashFood Eyelash Conditioning System delivers at the cellular level to feed lashes with nature's most powerful ingredients."
This was a really cool product. My top eyelashes are super long but blonde so I can hardly see them and my lower lashes that are smaller are even harder to find. I mess up a lot with the mascara and have to wipe it off and re-do it sometimes.
But I tried this Lash Food out and it seemed to help a lot. It was a lot easier to put on mascara and I hardly messed up, I could see a difference in my eyelashes within a few weeks. And I'm not going to lie, I did forget some nights and mornings to put it on, but it still worked! I definitely saw a difference, especially in my lower lashes.
Another great thing is if you get this stuff in your eye it doesn't hurt or burn, it's like getting water in your eye, no biggie. It felt fine.
Also this isn't just a weird new product that hasn't been certified or tested or anything. First of all it has been tested but not on animals! Yup, it's cruelty free! Also it's all natural! It's been critically approved and tested by dermatologists. Anddd it passed the Consumer Skin Sensistation test! Basically this stuff is legit and you guys especially you guys with the tiny eyelashes! I know you're reading this!
Buy It!
Head on over to
LashFood.com
and check it out! It's pretty steep at $95.00 but it's worth it and it really does work. Also they have sensitive mascara and eyeliner too, which is really great too!