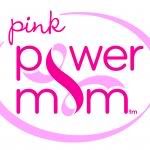 Breast cancer is the most common cancer among American women, except for skin cancers. We all know it's a serious issue but maybe you didn't know that, at this time there are over 2.5 million breast cancer survivors in the United States.* It may be serious and scary but you can overcome it. That is why when I received an email about Bright Starts™ I was more than happy to share with you guys what they do.
Bright Starts™ is a special campaign that honors and rewards eight women for their inspirational fight against breast cancer. These women have persevered through their battles and continue to be role models for their family and communities. Whether they have started their own breast cancer foundation or have taken on an active role in existing charity organizations, they have ade it their goal to make a difference in the world. You can read about these women at
Pinkpowermom.com
.
Bright Starts™ wants to help these women and support their cause. We invite you to
Become a Fan of Bright Starts™ on Facebook
and Be a Giver. Through the month of June, Bright Starts™ will donate $1 for every new fan that joins them during the campaign to benefit Pink Power Mom charities. These moms will appreciate your help and support.
Definitely check it out it's a great idea for an even greater cause.
Found both statistics on
cancer.org.