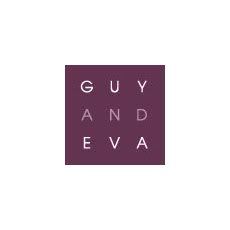 Hey everyone, so my next review is for
Guy and Eva
. Guy and Eva is this great company that sells beautiful jewelry for super affordable prices. They sell their jewelry through a catalog and believe me they have pages and pages of gorgeous jewelry. I was sent the Alexandra studded bangle bracelet to review.
The width of the bangle is actually a little bigger than I thought it was going to be, but it's still really pretty. It isn't a slip on bangle either, it actually opens up. I like that because you can hardly see the opening between the two pieces where it opens. Although it is a fairly big, but not super big, cuff it's pretty lightweight and easy to wear.
I really like the color of the bangle, too. It is actually really pretty because the catalog makes it look a big too grey but in real life it is a nice and shiny silver. The little studs are cool too, they almost glimmer in a bright light.
The style of the bangle is really cool too because it is one of those bangles that you can dress up for a night on the town or dress down or even create your own punk-rockery look with it. It's one of those bangles that can pretty much do anything. It's a fairly simple style yet very unique, I've never seen a bangle like this one before and I really like it.
The bangle retails for $30 and is totally worth it, it's a great quality and you can tell it will last a long time.
Buy It!
Head on over to
Guy and Eva's website
and browse their awesome selection. For the fall, they literally have almost a piece of jewelry in every color.
Disclaimer-
I was provided a product in exchange for my review.
You can read more about my blog policies in my disclaimer.