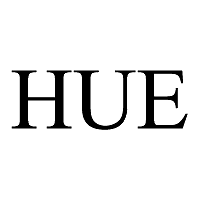 Hey guys! So my next review is for
Hue
! Hue is a great company for legwear and footwear, mostly know for their socks, at least that's what I knew them for. I have a buttload of their socks and they're so comfortable, so I was super excited to try their new line of leggings! I got to try their new corduroy leggings.

I have to say, when I first received them I was pretty disappointed on the color. It's one of those brown/olive green colors, definitely not my favorite that's for sure. It's called "forest." But when you wear them they look more brownish which is better, haha.
I really loved the pockets too, they actually come with back pockets and faux front pockets and zipper. I've never seen leggings with pockets before so I thought this was super cool. I'm a big pocket person, mainly for tissues because my nose is always runny, so whenever I wear leggings I feel lost and gross (well, my nose dose). I have to end up putting tissues in my bag or somewhere that's not as easily accessible as pockets. So I was pumped for these pockets.
I'm not sure if you should iron them or not though, but when you put them on they do look a little wrinkly, they have that corduroy wrinkliness to them, you know when they lines look different colors because it's corduroy. From farther away though you can't notice. Like the picture of me above you can't really see them but if you zoom in or stand closer you can see them: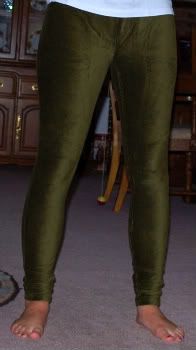 But anyway, the leggings were super comfortable and I ended up wearing them the rest of the night. They weren't too tight. They weren't light either, some leggings are too light, almost light tights, these were perfect. Not too light but not too thick either because sometimes corduroys can feel really heavy. These leggings are perfect, especially for the fall season going on right now.
Best of all Hue has tons of colors to choose from and tons of leggings! From regular cotton leggings to the new "it" leggings: jeggings to the corduroys to so many more! If you're not into leggings you definitely will be after looking at this site. I honestly can't wait to go to the mall to see if they're in stores yet so I can check them out and you guys should too! They're at many department stores like Bloomingdales and I believe Macy's too. They're such a reliable brand too, their socks last forever so I'm sure their leggings do too!
Buy It!
Definitely check out your local mall/department store or if you still can't find them check out
Hue's Store Finder
to see if any store near you sells them!