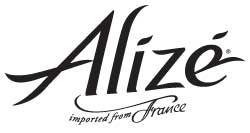 Hey everyone! So my next review is for
Alizé Liqueur
. As the website says,
Alizé Passion liqueurs infuse premium French Vodka with luscious, all natural flavors from the world's most exotic regions.
I was able to try their Gold Passion flavor which contains 16% alcohol by volume.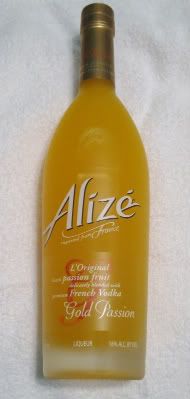 I actually tried it this passed Halloweekend. I went to Atlantic City and stayed at my friend's house. Let's just say it was a huge hit. The first bottle of alcohol we opened up and it was gone in a few minutes, course there was five of us, but still.
They actually emailed me some super cool recipes for some scary cocktails for Halloween and although yes it has passed, I'm a huge Halloween person and cocktail person and these look delicious all year around, so here's a few to check out:

Devil's Punch
2 ounces Alizé Gold Passion
2 ounces Bacardi Limon
Splash of Canton Ginger Liqueur
Splash of Cranberry juice
Splash of Lime juice
Splash of Ginger ale

Passion & 'Pagne
3 ounces Alizé Red Passion
3 ounces Taittinger Champagne
Serve chilled in a champagne glass.

If you plan on throwing a holiday party coming up, I would totally make these cocktails but just call it something Holidayish not Halloweenish.
While they looked so great, I didn't have any of these ingredients, so I just mixed it with some cranberry juice and while some people were skeptical about mixing Alize with cranberry, they loved it. I kind of wish the bottle was bigger just so there was more, hahaha. But I liked that it came in a fancy looking wine bottle. Because it definitely is a fancy vodka. It is exotic passion fruit delicately blended with premium French Vodka. It definitely tasted great alone too as shots or on the rocks.
Definitely check Alizé Passion Liqueurs especially if you're a fan of vodka but want to try something a little different. Just remember to drink responsibly! :)
Buy It!
Head on to your local liquor store, I'm pretty sure they sell them at most ones! Or just check out
Alizé's website
.