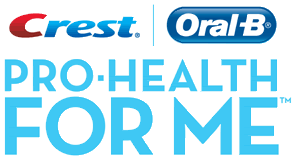 Hey everyone so my next review is for a new toothpaste that Oral B and Crest teamed up to make called
Pro Health For Me
. With the cool new flavors and designs, your kids might actually want to take care of their mouths...so you won't have to "brush-sit" them in the bathroom. It was created for tweens and specifically designed to protect areas dentists check in kids. Although I don't have any kids I know a bunch of my readers do so I thought it would be cool to review the toothpaste for you guys! A big thanks to
Vocalpoint
for letting me do this review!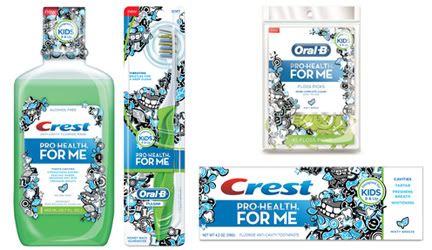 This toothpaste fights cavities, strengthens enamel, cleans to brighten, freshens breath, and is a tasty minty flavor. I like the whole style of the box and tube, it has cool doodles on it, definitely eye-catching for kids. Plus the color is a bright blue and shiny, definitely hip for kids.
But the taste is great, it's not super minty but definitely gives your teeth a nice clean feeling. But I like that it isn't super strong minty because for little kids, those super strong mint flavors are too rough almost burns their mouth, you know? Also it's great because it's in between the baby fruity flavored ones and the actual like adultish normal toothpastes. Great for tweens who are stuck between childhood and becoming a teenager.
The Pro-Health FOR ME line doesn't just include toothpastes but also toothbrushes that are just the right size for older kids' mouths, rinse flavors designed for tweens, and floss picks that are easy to use and mess-free-- all in unique packaging that's cool enough for tweens!
Definitely check the line out especially if you're mom of a tween!
Buy It!
Head on over to your local drugstore/grocery store/supermarket! They sell them at most of them near me!