Hey everyone! So my next review and giveaway is for
Gorton's Seafood
. Gorton's Seafood is a great frozen seafood company that is available practically at any US grocery store/supermarket that sells delicious products at a reasonable price. I was graciously sent a handful of free coupons so I could try out loads at my grocery store as well as a few recipe ideas.
The two I'm going to talk about today are the first two I purchased, the Lemon Butter Grilled Salmon and the Grilled Shrimp Scampi.
I am a huge fan of salmon so it was mandatory that I tried this salmon, while I wasn't expecting a $5.49 two pack of Salmon to completely blow me away, it was pretty good. Not super flavorful but I mean still pretty darn good for a grocery market salmon. I had it with a side of veggies and yum. It was super simple to make, just heat it up in a conventional oven and BAM. No preparation neccessary, which is great for someone like me that can't cook for the life of her. I can bake a little, but cook? Nope. So while it's not my favorite dish, it was still pretty good.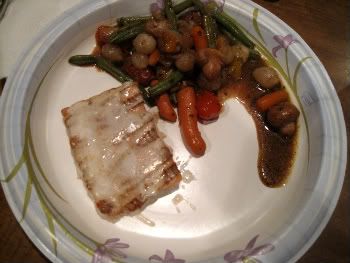 As for the Grilled Shrimp Scampi now, that is deeeeelicious! Again, super easy preparation, oven and bam! I did my dinner up a little bit fancier though this time and made a shrimp wrap. I put some guacamole (Wholly Guacamole) on the wrap, put some lettuce, cut up some tomatoes, and put the the shrimp in and wrapped it. It was actually my first wrap so it was still a bit messy but still quite delicious. The sauce or whatever that the shrimp is covered in is amazing. I may have forgotten the tails were still on it...but the wrap was still pretty amazing. The shrimp was so flavorful, honestly you don't even need to wrap it in anything, these are great shrimp to have alone with like a side of rice or a great appetizer to pick on.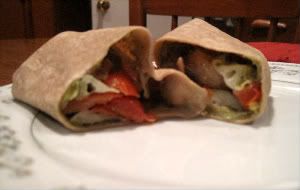 Gorton's Seafood has a huge variety of fish foods from fish sticks to battered filets to tenders. Definitely something for any seafood lover. I particularly am not a big fan of battered or breaded fish, which is why I went for the grilled items.
Overall, Gorton's definitely did not disappoint and I definitely plan on buying more in the future. They're so reasonably priced, pretty delicious, and super easy to make. If you're a lazy cooker like me or if you just want a day off of intense cooking, definitely check Gorton's out!
Gorton's is also having a facebook giveaway, to read all about that check out my previous post about it
here!
Buy It!
Head on over to
Gorton's website
and browse their selection. Click on the
Product Locator
tab and see where they're selling it near you. For me it's at practically any supermarket: Shop-Rite, Pathmark, etc.
Win It!
FIVE winners will receive 2 Gorton's Seafood free coupons!
1. Go to
Gorton's website
and comment on this post telling me what you'd buy with your coupons.
Please answer this question or else your comment will not count! You must do this first or future entries will not be counted.
(1 entry)
BONUS ENTRIES
2.
Follow Gorton's on twitter.
(1 entry)
3.
Become a fan of Gorton's on facebook.
(1 entry)
4. Follow starIMPULSE on blogger. (2 entries!)
5. Subscribe by Email and Confirm that Subscription (1 entry)
6. Follow me on Twitter. (1 entry)
7. Tweet about this giveaway and send me a direct link to that tweet, you can do this once a day. (1 entry per day)
8.Subscribe to my YouTube channel. (1 entry)
9. Add my StarIMPULSE button to your sidebar and send me think link to your blog so I can see it. (1 entry)
10. Add StarIMPULSE to your blogroll (using my URL), with a link back to me! (1 entry)
ONE winner will be chosen on February 8, 2011 at 5:00pm(EST) and then will be emailed.
Alternate winners will be chosen if winner does not respond after 48 hours. This contest is only open to all US Residents. Thank you and good luck!
Disclaimer-
I was provided a product in exchange for my review.
You can read more about my blog policies in my disclaimer.