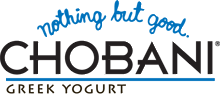 Hey everyone so my next review and giveaway is for
Chobani
. Chobani is a great Greek yogurt company that has tons of amazing flavors and it's all natural for you. I was able to try most of their amazing flavors.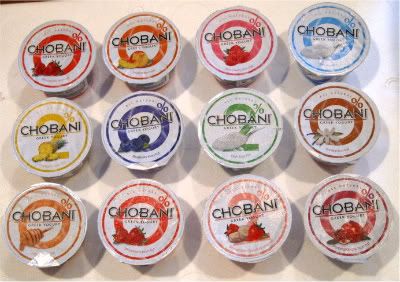 There's so many benefits to eating Greek yogurt, but Chobani Greek yogurt is the best and here's why:
· All natural. No preservatives. No artificial flavors.
· No synthetic growth hormones: No rBST-treated milk.
· Includes 5 live & active cultures, including 3 probiotics.
· Made with real fruit.
· Twice the protein of regular yogurts.
· A good source of bone-building calcium.
· Gluten-Free and Kosher-Certified.
· Safe for people with corn, nut and soy allergies.
All of those things and it's delicious! As if I didn't love Chobani already, I got to try almost every flavor and now I love them even more. I didn't even know they had this many flavors! Mainly because when I go to the grocery store most of them are gone, and now I know why. Now I will fight the next customer who gets in my way to getting that pomegranate Chobani. Oh yeah, they have pomegranate and oh yeah it's deliciousss! I still love blueberry too though. Anything blueberry will always be my favorite, but pomegrante, pineapple, and honey made a close three-way tie for second.
Though all of the flavors are pretty much delicious. I actually used the two plain yogurts I received in my smoothies that I make because I'm not a huge fan of eating plain yogurt by itsself, and it worked and was incredibly delicious. My mom loved the strawberry and my dad loved the raspberry.
I love how the fruit is on the bottom and that it's real fruit. Typically with yogurt in general, I open it up and give it a stir, it's just an automatic thing for me, but now I have a reason to because there's yummy delicious fruit on the bottom. Also it's just good for you. It's nice eating a delicious snack that you know is just good for you too and tastes delicious.
Overall, these Greek yogurts are amazing. You definitely have to check them out. They have practically any fruit-related flavor under the sun including some fancy ones like black cherry and mango. Yummm. You definitely won't be disappointed if you try Chobani.
Buy It!
Head on over to
Chobani's website
and click on the
Where to Buy
tab up top to see where you buy some Chobani. It's practically at any supermarket near me -- Pathmark, ShopRite, Stop and Shop, Foodtown, etc. You can also get a discount coupon
here!
Win It!
TWO winners will receive FIVE VIP coupons each to purchase any Chobani Greek Yogurt.
1. Go to
Chobani's website
and comment on this post telling me what's the one flavor you'd most love to try.
Please answer this question or else your comment will not count! You must do this first or future entries will not be counted.
(1 entry)
BONUS ENTRIES
2.
Follow Chobani on Twitter.
(1 entry)
4. Follow starIMPULSE on blogger. (2 entries!)
5. Subscribe by Email and Confirm that Subscription (1 entry)
6. Follow me on Twitter. (1 entry)
7. Tweet about this giveaway and send me a direct link to that tweet, you can do this once a day. (1 entry per day)
8.Subscribe to my YouTube channel. (1 entry)
9. Add my StarIMPULSE button to your sidebar and send me think link to your blog so I can see it. (1 entry)
10. Add StarIMPULSE to your blogroll (using my URL), with a link back to me! (1 entry)
ONE winner will be chosen on February 17, 2011 at 5:00pm (EST) and then will be emailed.
Alternate winners will be chosen if winner does not respond after 48 hours. This contest is only open to all US Residents. Thank you and good luck!
Disclaimer-
I was provided a product in exchange for my review.
You can read more about my blog policies in my disclaimer.