Hey everyone! So my next review is for
Fraas
. You may remember I reviewed a scarf of theirs a bit back. Well now they sent me a lovely wrap of theirs to review, too!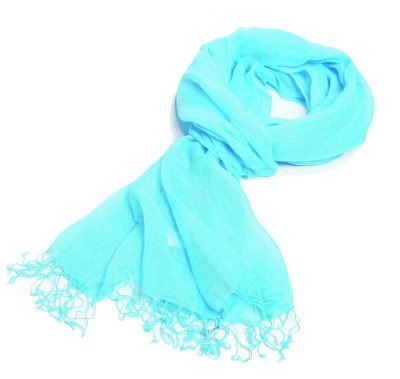 With wraps right up there as the ultimate super-versatile accessory nothing could be more timely than the introduction of four fresh and sophisticated new styles for Spring/Summer 2011 by Fraas.
Just as the press release says, it is
"not merely decorative, but also practical as an easily stowed travel-friendly extra layer for chilly evenings or over-cooled rooms or airplanes. The complete line consists of a solid linen 24" x 86" wrap in a total of 14 fresh and fashionable colors."
I really like this wrap, unfortunately while I don't have many scarves or wraps I have about 4 and one of them is already in this color. So I was kind of bummed about that. But it still is a lovely wrap. It's thin but not in a cheap way, in a way that makes it perfect for the spring season coming up. You can wear it with a blazer and cover your neck when it's a little windy. I love the simplicity of it. They also make lovely Mother's Day gifts!
What's great is that Fraas has accessories for both men and women, what's not so great is that they're German and it doesn't look like their very available around the US only online. But they have a huge variety of scarves for both men and women, definitely check out their website!
Definitely check them out!
Buy It!
Head on over to
Fraas' website
and browse their selection or
Amazon.com
.
Disclaimer-
I was provided a product in exchange for my review.
You can read more about my blog policies in my disclaimer.