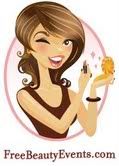 Hey everyone! I just wanted to let you guys know about an awesome website called
FreeBeautyEvents.com
. Free Beauty Events is an awesome website that has free makeovers, free samples and a chance to win beauty products in our monthly contest. By entering your zip code to find out what makeover, gift with purchase, spa open houses and sampling events are happening near your home.
They have a bunch of giveaways too, for instance, for the month of March 2011, they will be giving away 10 prizes. Yes TEN! Each prize will consist of L'Oreal Visible Lift Serum Absolute Advanced Age-Reversing Makeup, EverStrong Bodify Shampoo, and EverStrong Hydrate Shampoo! The Contest runs from 3/1/2011 to 3/31/2011, winners will be chosen on 4/5/2011 and notified by 4/15/2011.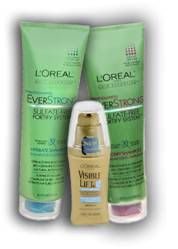 Click here
to enter their contest! Just supply your name, email and zip-code. If you win, we will contact you via e-mail to obtain your shipping address. Make sure you you add winner@freebeautyevents.com to your acceptable email recipients list. U.S. residents only.
Definitely, check out
Free Beauty Events
because we all love being pampered with makeup and beauty products, but what's even better is getting them for free!
Be sure to
"like" Free Beauty Events
on Facebook and
follow them on Twitter
.