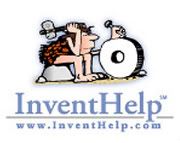 Hey everyone! So my next review and giveaway is for
Invent Help Store
. Invent Help Store is a great website that sells innovative new products invented by their very own InventHelp clients. These items offer cutting-edge consumers a great place to look for unique devices, gadgets and tools that provide solutions to everyday problems.
I chose the
Sport-Pak Shirt
.
This shirt is fantastic. When I try and go for runs it can be such a pain because I only have 2 workout pants with pockets and they're not even big pockets, so I usually use my fleece. But once it starts getting warmer it gets to be such a pain. That's why this shirt is amazing.
As the website says:
"The Sportpak contains three pockets for a person to store various articles. The front pocket holds a musical device or a cell phone, and the other two pockets on the sleeves can store a gym card, credit cards, money, keys or other lightweight items. The sides of the shirt have night reflective strips to ensure safety when working out in the evening or early morning."
It's also made with a tight cloth, so I would recommend ordering a size up. I was worried at first but actually when putting it on the tightness actually presses you in more and is pretty flattering and even slimming. The sleeves are made of a meshy material, again great because it helps you know air out that area.
The pockets are a good size too, the main on in the center of your chest is large enough for an iPhone or iPod and the pockets on your sleeves are great for keys, flip phones, iPod shuffles, etc.
I really, really love this shirt. It is so unique and yet I am surprised nobody as thought of this fantastic idea before. It has a great look to it too, the idea of putting reflectors and pockets on a shirt could turn into a bad fashion mishap but honestly this shirt looks great, I look like an athlete or a fitness person in this shirt, the reflectors and pockets looks like they're just part of the design of the shirt and fit in perfectly.
Definitely check out this website they have such a variety of awesome items such as this one. There's definitely something for everyone to enjoy.
Buy It!
Head on over to
Invent Help Store's website
and browse the selection!
Win It!
ONE winner will receive a Sport-Pak shirt for themselves!
1. Head on over to
Invent Help Store's website
and tell me what product you'd like to try in the future.
Please do these entries first or else your comment will not count! You must do this first or future entries will not be counted.
(1 entry)
BONUS ENTRIES
2. Follow starIMPULSE on Google Friend Connect/Blogger. (2 entries)
3. Subscribe by Email and Confirm that Subscription (1 entry)
4. Follow me on Twitter. (1 entry)
5. Tweet about this giveaway and send me a direct link to that tweet, you can do this once a day. (1 entry per day)
6. Subscribe to my YouTube channel. (1 entry)
7. Add my StarIMPULSE button to your sidebar and send me think link to your blog so I can see it. (1 entry)
8. Add StarIMPULSE to your blogroll (using my URL), with a link back to me! (1 entry)
9. Blog about this post. Comment below linking me to your blog. (1 entry)
ONE winner will be chosen on March 31st, 2011 at 5:00PM (EST) and then will be emailed.
Alternate winners will be chosen if winner does not respond after 48 hours. This contest is only open to all US and Canadian Residents. Thank you and good luck!
Disclaimer-
I was provided a product in exchange for my review.
You can read more about my blog policies in my disclaimer.