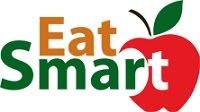 Hey everyone! So I decided to do something a little differently and create a video review for
Eat Smart Scales
. Hope you enjoy and let me know what you think!
I forgot to add this in the video review, but I also loved how compact the scale is. Like you can easily pack it away while traveling somewhere. Especially for tours or if you study abroad and want to make sure you're weight stays under the limit. It's awesome, I love this scale.
Eat Smart has a variety of scales too, food scales, people scales, and more! Definitely check out their website you won't be disappointed!
Buy It!
Head on over to
Eat Smart Scales' website
and browse their selection! Purchase it at
Amazon
!
Let me know what you guys think of the video review and if I should do more! Thanks!