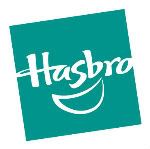 Hey everyone, happy Easter! So my next review and giveaway is for
Habro's Bop It Bounce!
I'm a huge fan of Bop It the original one, I still have mine and it's an awesome game that just never gets old. I also have a Bop It Extreme, which is my personal favorite and I think their old version of some sort of Bop It Bounce that had like a hacky sack type ball that goes into a circle in the center of the stick. So when I heard there was another version of Bop It, it was mandatory I try it out.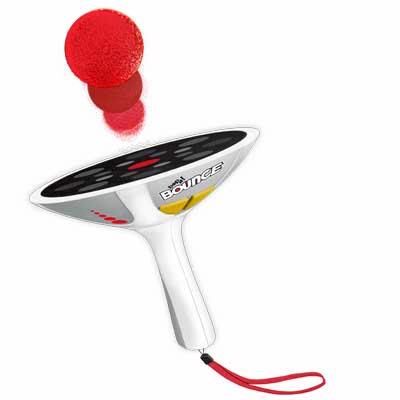 This Bop It is really intense! Respond to the voice commands by bouncing the ball on the impact-sensitive trampoline.
There are six different games you can play:
Max Bounce - tests how fast you can bounce in 30 seconds
Infinite Bounce - tests how long you can keep bouncing
Hang Time - tests how high you can bounce
Right Height - challenges you to match the shots called by the electronic voice
Little-Middle-Big - challenges you to bounce at exactly the right height
Free For - All lets you bounce it out freestyle
This is definitely the most difficult Bop It I've played. But it's not annoying hard it just makes me want to keep playing to better my skills. Mainly because I rocked the other Bop Its, this one is not my best so I need MAKE it my best! It's fun though, but make sure you have a lot of room to play it. The ball flies everywhere, sometimes it is like playing fetch with yourself, haha.
Games like this though are perfect for the rainy April we're having right now. We all know April showers bring May flowers but it doesn't make staying stuck inside suck any less! At least with games like Bop It you can have a lot of fun inside moving around, running after the ball, bouncing it fast enough. It's definitely a game that pumps you up!
Overall, Bop It Bounce is a really fun game. You can play the game by yourself or take turns with family and friends. It's actually a nice game to play today on Easter when you have your family get togethers at your house. Highly entertaining for children and adults, alike! Definitely check it out!
Buy It!
Head on over to
Hasbro's website
and buy it online for $19.99. Or click on the
Where to Buy
to see where you can find the game near you!
Win It!
ONE winner will receive a Bop It Bounce for themselves!
MANDATORY ENTRY
1. Tell me your favorite game to play when you're stuck inside on a rainy day. (1 entry)
BONUS ENTRIES
2. Follow starIMPULSE on blogger. (2 entries!)
3. Subscribe by Email and Confirm that Subscription (1 entry)
4. Follow me on Twitter. (1 entry)
5. Tweet about this giveaway and send me a direct link to that tweet, you can do this once a day. (1 entry per day)
6. Subscribe to my YouTube channel. (1 entry)
7. Add my StarIMPULSE button to your sidebar and send me think link to your blog so I can see it. (1 entry)
8. Add StarIMPULSE to your blogroll (using my URL), with a link back to me! (1 entry)
ONE winner will be chosen on May 8, 2010 at 5:00pm (EST) and then will be emailed.
Alternate winners will be chosen if winner does not respond after 48 hours. This contest is only open to all US Residents. Thank you and good luck!
Disclaimer-
I was provided a product in exchange for my review.
You can read more about my blog policies in my disclaimer.