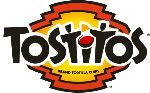 Hey everyone! So my next review is for
Tostito's new Artisan Recipes
. I tried the Black Bean and Garlic flavor and it was deelicious.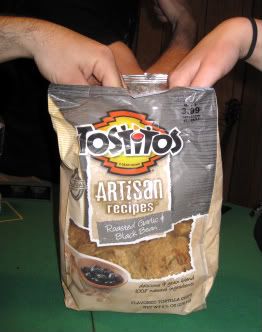 My friends and I had a poker night and enjoyed some chips and salsa to snack on. I had some salsa that wasn't much left but I wanted to kill it. Well, I still have this salsa mainly because everyone ate the chips solo because they were so delicious! I was kind of bummed that the store I went to didn't have the other flavor, Fire-Roasted Chipotle, too because I definitely have to try that one too if this one was super delicious. It was like an explosion of flavor. You could taste the black beans and everything. Definitely my new favorite chips, by far!
This new line is great, too. First of all because Tostitos is just a great brand, anything they come up with you know is going to be pretty awesome. But also because these are a little healthier. It's MSG free and 0g of trans fat. Hooray!
Buy It!
Head on over to the
Tostito's website
and browse their awesome selection. Also check out your local supermarket because I am pretty sure they sell them almost anywhere!