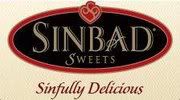 Hey everyone! So my next review is for
Sinbad Sweets
. Sinbad Sweets is an incredibly delicious website that has a variety of sweets but super unique sweets like baklava, macaroons, and turtles. As the website says:
"is is the leading specialty baker of the Mediterranean delicacy baklava and many other sinfully delicious desserts."
I got to try their Peanut Butter Princesses: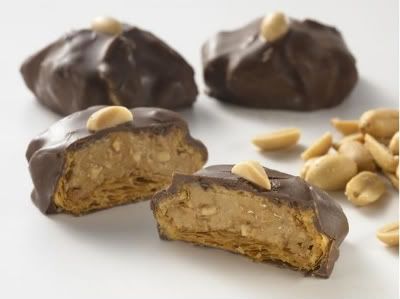 As their website says:
"Our Peanut Butter Princesses are the perfect blend of chocolate and peanut butter. Peanut butter lovers won't be able to get enough of these hand-crafted, crisp filled baskets that are bursting with peanut butter, then bathed in a waterfall of dark chocolate and topped with a peanut. This is a perfect sweet treat for your sweetie! (or yourself)."
These are like if baklava and peanut butter cups had an incredibly delicious baby together. It's the perfect combo of both of them. The bottom half is crunchy baklava the top is smooth peanut butter and their covered in chocolate. So great!
I love the size of them, too not too big or too small, perfect little snack to curb your sweet tooth. They're addictive though so be careful! I've already had two in one day! These twelves definitely won't last long!
Plus, with mother's day coming up they'll make the perfect gift for the upcoming holiday!
If you don't like peanut butter, don't fret! They have incredible coconut macaroons, pecan and caramel tarts, and much more!
Buy It!
Head on over to
Sinbad Sweet's website
and browse their awesome selection. They have special Mother's Day promos, too! To get $5 OFF the
Peanut Butter Princesses
,
8 pc Chocolate Turtle Shells
, or
Sinbites
use the code
MOMDAY$5
. To get $10 off your
28 Pc Chocolate Turtle Shells
use the code
TURTLE10
!
Disclaimer-
I was provided a product in exchange for my review.
You can read more about my blog policies in my disclaimer.