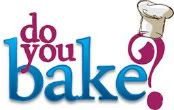 Hey everyone! My next review is for
Do You Bake?
. Do You Bake? is a great company that has an extensive line of simple yet delicious beer breads, scones, biscuits, brownies, seasonings and dip mixes, with new items being developed constantly. You can also keep your dogs happy with our all natural healthy dog treats that are so simple to make you'll love making them all the time for a happy canine pal.
I received an awesome snickerdoodle mix and sinfully cinnamon seasoning. I made some delicious snickerdoodle cookies and sinfully cinnamon dip.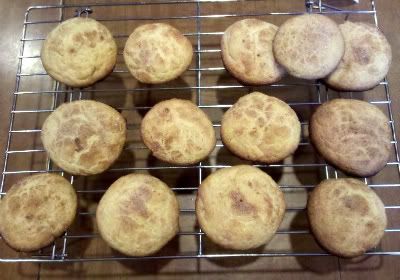 I'm a huge fan of snickerdoodle cookies, they're a nice change up than the regular chocolate chip ones I have a lot. I never baked them before so I was really excited to try it. Turns out, it's super easy! All you do is mix an egg, oil, and I think vanilla together with the sugar packet. Then stir in the mix. Roll this mix in cinnamon -- which was the hardest thing to do out of all the steps. Mainly because it stuck to your fingers pretty easily but all you need to do is flour up your hands and it works. Put them in the oven for a few minutes and bam! All done. Definitely the easiest recipe I've seen in a while until...
The sinfully cinnamon seasoning! So delicious yet so easy. All you do is mix the mix with cream cheese and it's all done! It makes a great topping for the snickerdoodle cookies but you can also use it to spread onto your toast, apples, pretty much anything. It's soooo good!
Overall, Do You Bake? is awesome and makes baking so much simplier. So even if you're a little intimidated to begin baking you won't have to worry about anything. Definitely check them out because they have such a huge variety from breads to cakes to pastas, you'll find something you enjoy.
Buy It!
Head on over to the
Do You Bake? website
and browse their awesome selection.