Hey everyone! My next review is for
Freeman Beauty!
Freeman Beauty has the best skin, beauty, and hair care for everyone! Whether you have oily skin or curly hair, they have a product for you!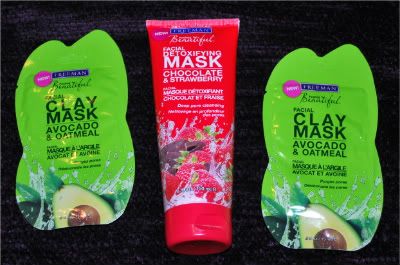 The products I received:
Chocolate and Strawberry Facial Clay Mask
2 Avocado and and Oatmeal Facial Clay Mask Travel Sizes
Both of these are really, really great. Lately I've been seeing the Avocado and Oatmeal everywhere on vlogs and other blogs, I had to try it. As the website says:
"This amazing clay mask purges pores and draws out excess oils and dirt. Skin is left feeling clean and soft. Perfect for normal to oily skin."
This one looked super funny on, I practically matched my bedroom walls.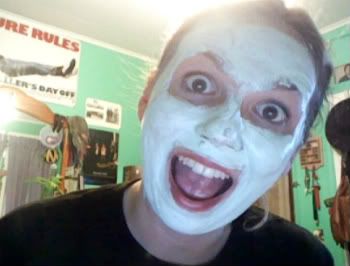 The Chocolate and Strawberry one was amazing, too. I really wanted to eat my face while I waited for it to dry, not gonna lie. It smelled sooo delicious, it really lived up to it's name. As the website says:
"This clay mask smells so yummy yet still helps tone skin and diminishes the appearance of large pores as well as nourishing and moisturizing skin. Perfect for normal to combination skin types."
I have a combination skin, some parts are only some are normal, you know the deal. So both of these really worked fantastically. I've tried masks before and what I hated is that sometimes it would start to burn a little or irritate while you're waiting for it to try, or your skin would feel very sensitive and tender after you washed it off your face. But neither of these did that, instead after it made my skin feel super soft and just refreshed after. I noticed a particular pattern to use these differently. Whenever my skin was feeling a little dry I would rock the Chocolate and Strawberry because it soothes it and moisturizes it. But when I want m skin to feel super duper soft I would rock the Avocado and Oatmeal. Both make your skin feel great after.
Overall, Freeman's Beauty is great, I was really impressed with their masks. Especially because they make your face feel great but at a reasonable price, these tubes are only $3.99 each! Uhh...awesome!
Buy It!
Head on over to
Freeman Beauty's website
and browse their awesome selection! Or check mass merchandising stores nationwide, they're at Pathmark and Bed, Bath, and Beyond near me!
Also be on the lookout for an addition Freeman Beauty review coming soon!
Disclaimer-
I was provided a product in exchange for my review.
You can read more about my blog policies in my disclaimer.