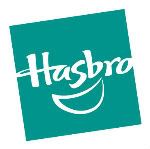 Hey everyone! My next review is for
Hasbro's new Connect 4 Launchers
.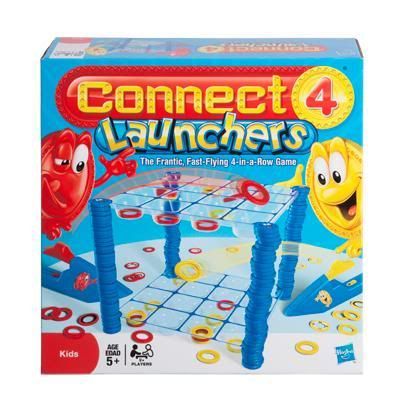 This revamped version of Connect 4 is sure to keep everyone in the family engaged and entertained for hours of out-of-your-seat fun. Grab your launcher, aim for the two-tiered horizontal game unit and try to strategically land checkers in the top or bottom tray. Try to be the first player to get four-in-a-row horizontally, vertically or diagonally. Complete with three games in one – Basic Frantic Launch, Championship Frantic Launch and Advanced Power Launch – the fun is nonstop for players of all levels!
Connect 4 Launchers is the updated version of Connect 4 with a twist. Yes, you still have to get 4 in a row but you have a launcher that shoots them on either the top shelf or bottom shelf. I played this with my dad and it sounds easy but it's pretty darn hard! The top shelf is a lot easier to get than the bottom, in fact, we didn't get any 2 let alone 4 in a row on the bottom. It's a quicker and more challenging game and super easy to set up. While I still prefer the original, this is a fun and fast revamp, too!
You can play different games, there are different colors on certain chips and you can utilize them to erase rows and such. But dad and I still are beginning, aka we sucked, haha so we just played the basic shoot til you get 4 in a row game.
Overall, it's really fun and fast to play. A nice twist on the original, for sure, definitely fun especially for the youngins!
Buy It!
Head on over to
Hasbro Games' website
and purchase it there for $19.99 or check your local super store like WalMart or Target!